1985.07 Second Manifesto 3 - Odzaci, Yugoslavia - Nenad Bogdanovic
This samizdat publication has what appears to be a ditto or blueprint cover & small photocopied pieces glued onto what might be typewriter carbon copies + some hand-drawing & a purple rubber-stamping in Russian. In other words, being samizdat, it was made using whatever furtive means were available. It was the 3rd & last publication to print my explanation of Monty Cantsin & SMILE / call for contributions to the Transparent SMILE assembling.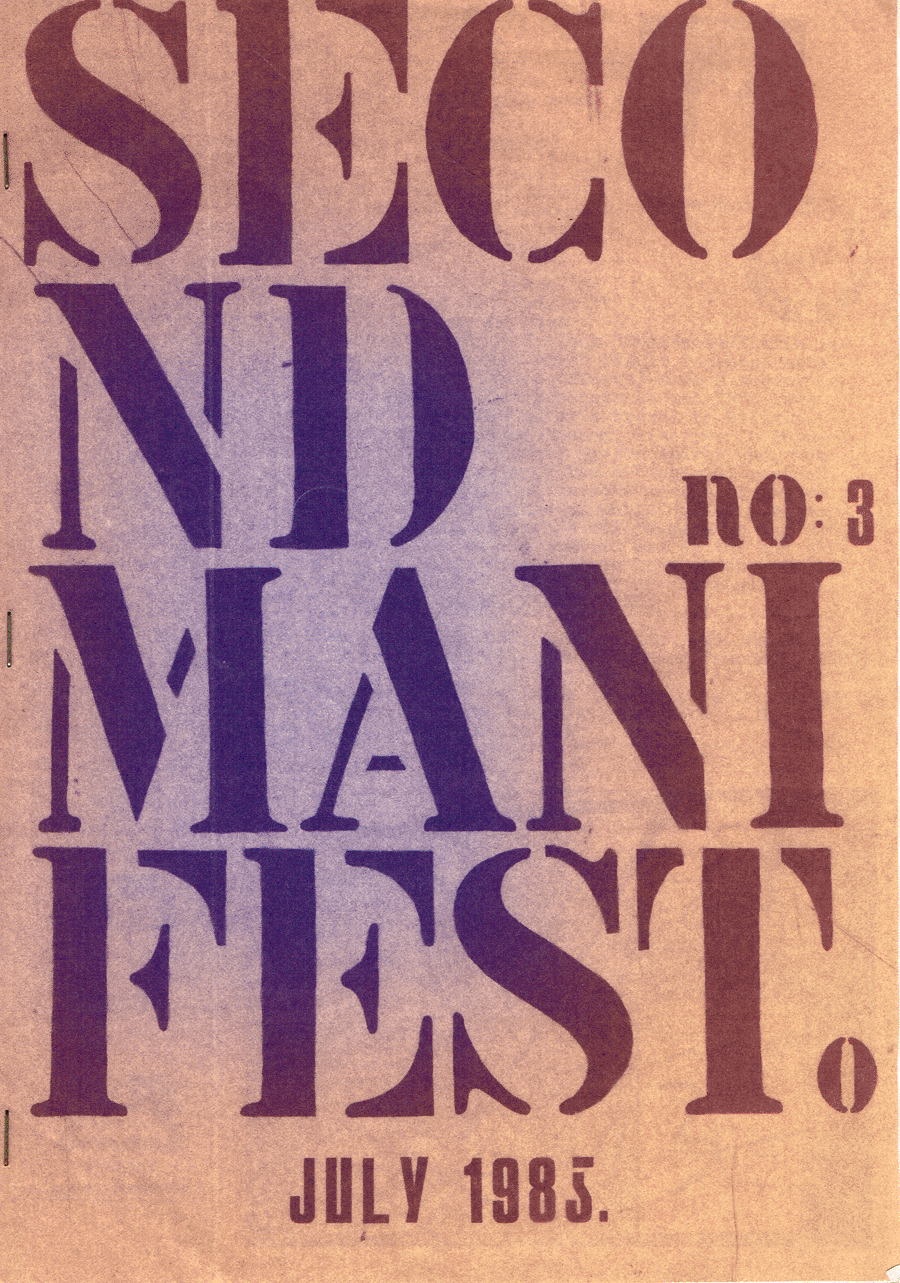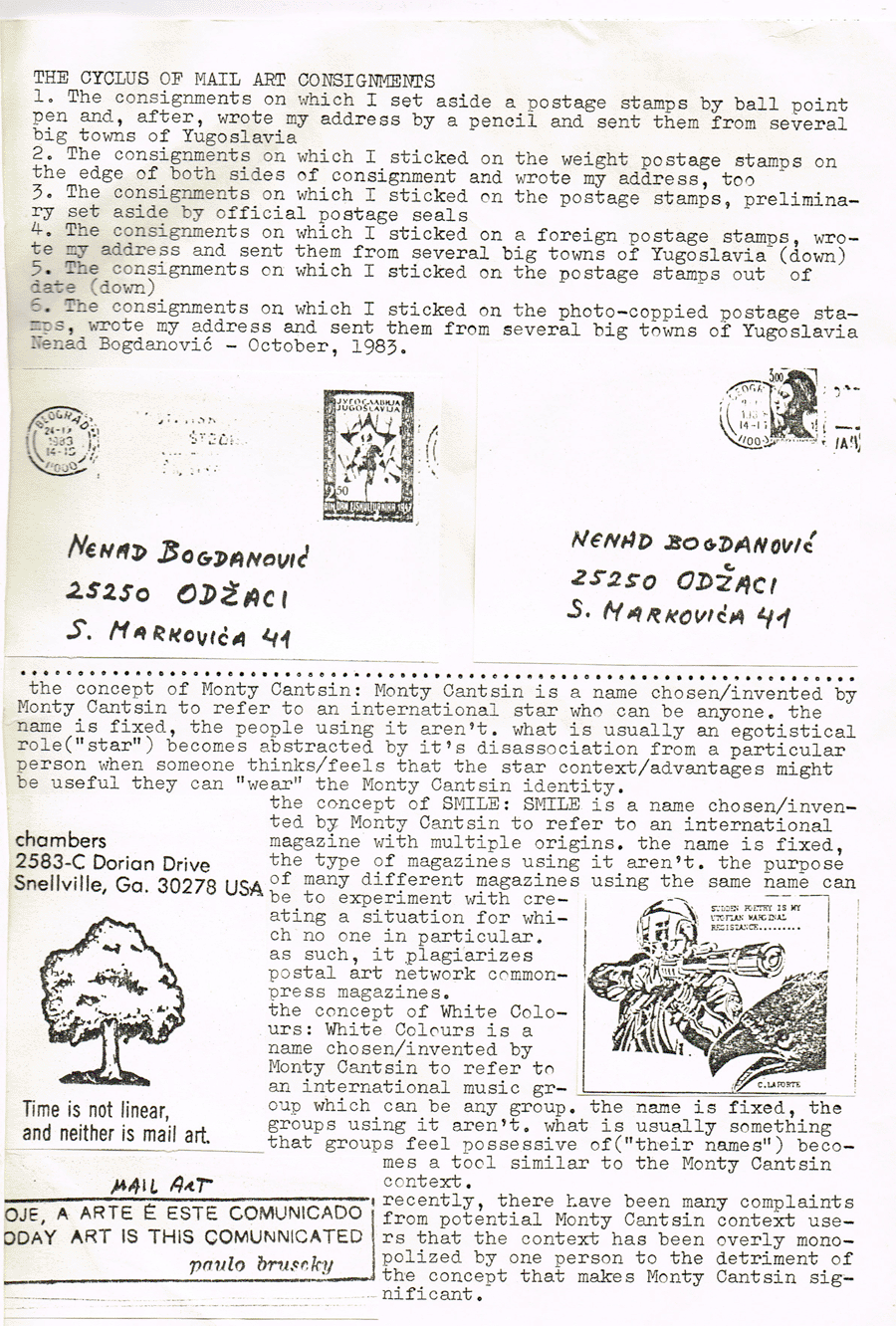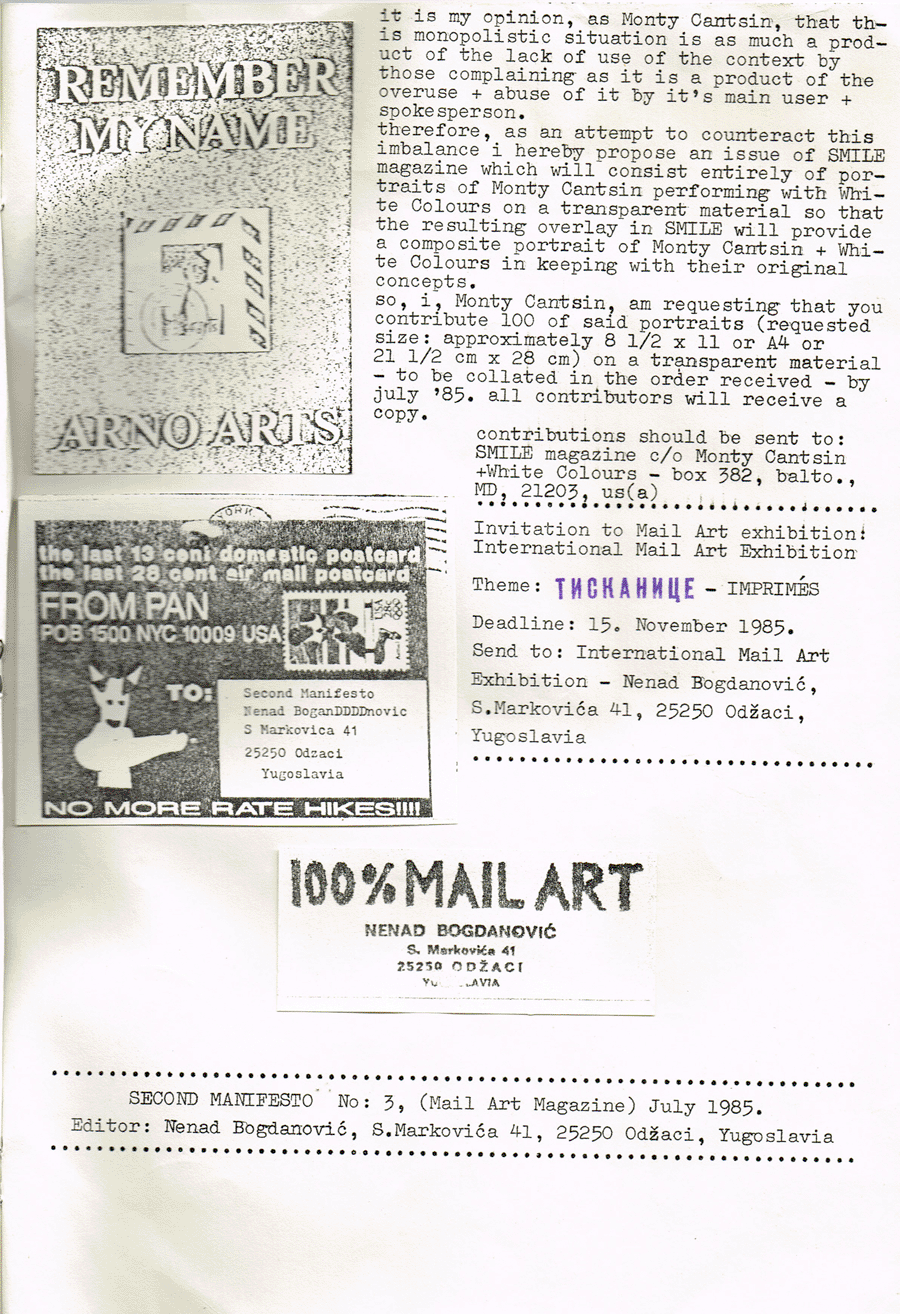 idioideo at verizon dot net
to the SMILEs index
to the Neoism page
to the Neoism/Anti-Neoism page
to the Anti-Neoism page
to the tENTATIVELY, a cONVENIENCE as Interviewee page
to the tENTATIVELY, a cONVENIENCE as Interviewer index
to the tENTATIVELY, a cONVENIENCE movie-making "Press: Criticism, Interviews, Reviews" home-page
to the "tENTATIVELY, a cONVENIENCE - Sprocket Scientist" home-page
to the "FLICKER" home-page for the alternative cinematic experience
to find out more about why the S.P.C.S.M.E.F. (Society for the Prevention of Cruelty to Sea Monkeys by Experimental Filmmakers) is so important
for A Mere Outline for One Aspect of a Book on Mystery Catalysts, Guerrilla Playfare, booed usic, Mad Scientist Didactions, Acts of As-Beenism, So-Called Whatevers, Psychopathfinding, Uncerts, Air Dressing, Practicing Promotextuality, Imp Activism, etc..
for info on tENTATIVELY, a cONVENIENCE's tape/CD publishing label: WIdémoUTH
to see an underdeveloped site re the N.A.A.M.C.P. (National Association for the Advancement of Multi-Colored Peoples)