1976. tape transfer by tentatively, a convenience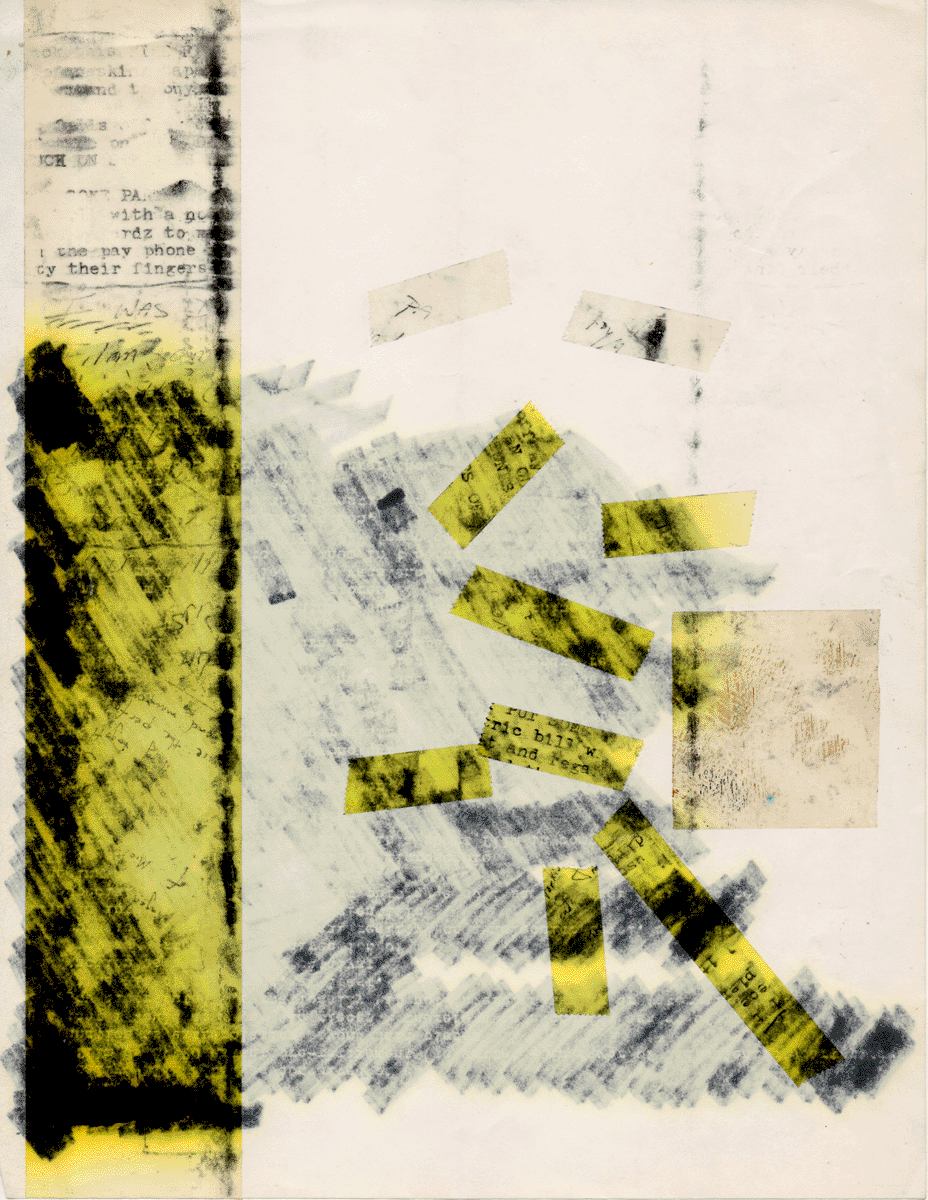 This is an experiment with using transparent tape to lift ink from one surface in order to transfer it to another by placing the tape down on the new surface. No doubt this experiment did not originate with me. At the time that I made this I would've considered it too unsubstantial conceptually. Nonetheless, in my rediscovering of my older work I find it slightly interesting as something that I tried that produced a visual result unlike other things I was doing at the time. Notice also that black marker was rubbed on the back of the paper to render barely visible what might've been typing without ink. A somewhat more developed printing experiment is represented by fingerprinting .
back to Writing index
idioideo at verizon dot net
to the tENTATIVELY, a cONVENIENCE movie-making "Press: Criticism, Interviews, Reviews" home-page
to the "tENTATIVELY, a cONVENIENCE - Sprocket Scientist" home-page
to the "FLICKER" home-page for the alternative cinematic experience
to find out more about why the S.P.C.S.M.E.F. (Society for the Prevention of Cruelty to Sea Monkeys by Experimental Filmmakers) is so important
for A Mere Outline for One Aspect of a Book on Mystery Catalysts, Guerrilla Playfare, booed usic, Mad Scientist Didactions, Acts of As-Beenism, So-Called Whatevers, Psychopathfinding, Uncerts, Air Dressing, Practicing Promotextuality, Imp Activism, etc..
for info on tENTATIVELY, a cONVENIENCE's tape/CD publishing label: WIdémoUTH
to see an underdeveloped site re the N.A.A.M.C.P. (National Association for the Advancement of Multi-Colored Peoples)