mmm024 Sunday, December 9, 2012
24th music(ian)'s meeting (December 9, 2012)
Attendees:
tENT
Ben Opie
Rob
tENT has Christian Wolff's "Long Piano (Peace March 11)" (2004-2005) (played by Thomas Schultz) playing
Ben brought Dave Brubeck LP w/ Braxton, Steve Lacy + 16 "Itinerary", "Christmas with SCTV" DVD, all 3 volumes of "Soothing Sounds for Baby" by Raymond Scott on his collection of electronic instruments
Talking about the movie "Frogs" in some detail
Ben talks about Folkways LP/CD of all frog sounds
tENT talks about performance he plans to do using frog images & sounds, etc
Rob arrives (w/ some Yuengling Black & Tans)
tENT gives out DVDs of "J from A to Z", & the feature-length versions of "mm 22" & "mm 05"
Talking about tENT's recent movie called "Ben Opie" that Ben did the sound for at the recent "Sync'd 5"
Rob plays a Dean Martin track from "Boys Night Out" CD he brought - then a Frank Sinatra track ("Old MacDonald") from the same CD
Talk about the relative 'sincerity'/insincerity of such singers leads into talk of Elvis Presley along the same lines
[tENT makes mental note to screen short documentary about Elvis fans if he can find it in his archive]
Ben plays "Liberace's Musical Tribute to the Holidays" w/ SCTV actors impersonating Liberace, Elton John, Ethel Merman, & Orson Welles
Ben plays Count Floyd's "Scary Little Christmas" from the same DVD w/ a PGH actor playing Count Floyd - he mentions West Mifflin
Rob plays 2 Dick Hyman songs from "Brain in a Box" set:
"Space Reflex" & "Moon Gas"
Since the above-mentioned also has an excerpt from Gil Melle's soundtrack to "The Andromeda Strain", tENT shows the hexagonal soundtrack LP
[tENT also shows this record in an interview w/ Dave Bernabo here: https://vimeo.com/23123864 ]
Rob plays the soundtrack to Wes Anderson's "The Darjeeling Express" wch is made from the soundtracks of Indian movies
Talking about Raga Rock
Rob talking about PGH's Dean Novotny's glam-rock musical "Captain Star Hollow" wch was a play at City Theater w/ music by Barry LaMonde - Rob plays the theme song
Proposal of mm Glam Rock heterosexual musical
Rob plays his new version of his song "Blowjob"
tENT tells his Andy Warhol Museum story about projecting the Screen Test of Marcel Duchamp before screening of "Blowjob" & about how the audience, who didn't know who Duchamp was, thought Duchamp was getting the blowjob
Ben plays "I Feel a Draft" from Steve Lacy's "Itinerary"
tENT screens beginning of Sir George Solti's conducting of the London Philharmonic Orchestra's version of Bela Bartok's "Bluebeard's Castle" opera up 'til the opening of the 1st door - all this to show the impressive staging
tENT shows his "J from A to Z" movie twice (the 2nd time at Rob's request)
Ben plays "Soothing Sounds for Babay" vol. 3, side 1, cut 1 wch is totally NOT soothing - tENT describes it as more like "Dueling Banjos for robots"
Ben plays a borderline Eno-esque piece from the same side of the LP
Ben plays an excerpt from the longer pieces of vol. 1
Talking about Scott's electronic instrument collection & their fate - Mark Mothersbaugh bought one
Playing tENT's copy of Joe Meeks & the Blue Men's "Entry of the Globbots" (1960) from the "I Hear a New World" LP - shades of precursor to Menotti's "Globolinks" operetta
Rob plays "Silver Bells" on piano
Ben plays "All the Things You Are" from the Brubeck record w/ Braxton in 1 channel & Lee Konitz in the other
tENT plays Elliott Carter's "Double Concerto" in memoriam to Carter - Ben & tENT agree that Carter's music never did much for them
Rob leaves
tENT plays Dean Elliott & Big Band's "It's Alright With Me" song from the "Zounds! What Sounds!" LP - tENT claims that this is one of the few records that he knows of where sound-effects are part of the orchestra (Spike Jones, obviously, being the main other)
tENT plays Lucia Dlugoszewski's timbre piano piece "Exacerbated Subtlety Concert (Why Does a Woman Love a Man?)" w/ LD on piano
tENT plays Alwin Nikolais' "Chimera: Dance 1" (1966) - Ben says it sound like processed prepared piano (wch it isn't but it does sound that way)
These latter 2 pieces were played as a continuation of the modern dance stuff from mm 22
Ben talking about score for Gino Robair's score for Emperor Norton opera "I, Norton"
tENT screens finished Kenneth Anger "Inauguration of the Pleasure Dome" w/ Janacek soundtrack - wch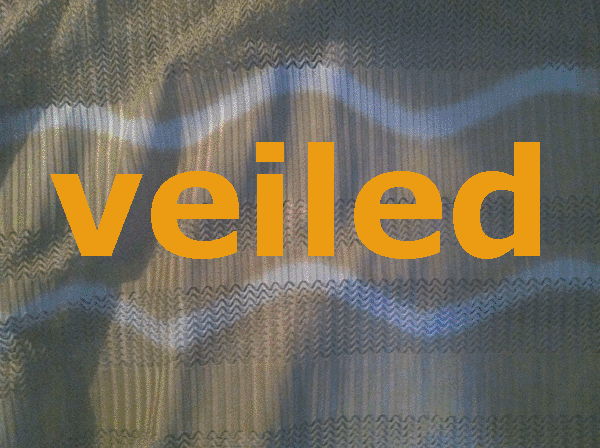 has color & superimpositions
tENT shows beginning of Anne M. McGuire's "Strain Andromeda The"
Ben leaves
A good time was had by all.

to the mm index
forward to mm 25
backward to mm 23
to the tENTATIVELY, a cONVENIENCE movie-making "Press: Criticism, Interviews, Reviews" home-page
to the "tENTATIVELY, a cONVENIENCE - Sprocket Scientist" home-page
to the "FLICKER" home-page for the alternative cinematic experience
to find out more about why the S.P.C.S.M.E.F. (Society for the Prevention of Cruelty to Sea Monkeys by Experimental Filmmakers) is so important
for A Mere Outline for One Aspect of a Book on Mystery Catalysts, Guerrilla Playfare, booed usic, Mad Scientist Didactions, Acts of As-Beenism, So-Called Whatevers, Psychopathfinding, Uncerts, Air Dressing, Practicing Promotextuality, Imp Activism, etc..
for info on tENTATIVELY, a cONVENIENCE's tape/CD publishing label: WIdémoUTH
to see an underdeveloped site re the N.A.A.M.C.P. (National Association for the Advancement of Multi-Colored Peoples)