Top 100 Composers: James Mansback "Sarmad" Brody
I 1st met Sarmad Brody in late 1991 or early 1992 when he'd just moved to BalTimOre. He came into the bookstore that I was working at, that I'd cofounded, "Normal's", & we discovered that we were both friends & supporters of composer/writer/pianist/performer Franz Kamin. We bonded over that & quickly became friends. Sarmad told me that he'd gotten converted to improvising after hearing Fred Frith in concert.
I told him about the structured improvising big band that Neil Feather & I had going which changed its name every time we played which I'll call, for simplicity's sake, the "Official" Project since we jokingly said we were the Official" band for every occasion. Sarmad then joined us. Even though Sarmad was a latecomer to the group, he played as part of some of our more important gigs & made it onto our record. You can get fleeting glimpses of him, the bearded keyboardist, here: https://youtu.be/ulvzrmlOgXs?t=1m3s It's much to Sarmad's credit that he wholeheartedly entered into the antics of the group without apparent fear of damaging his reputation as a serious classical composer.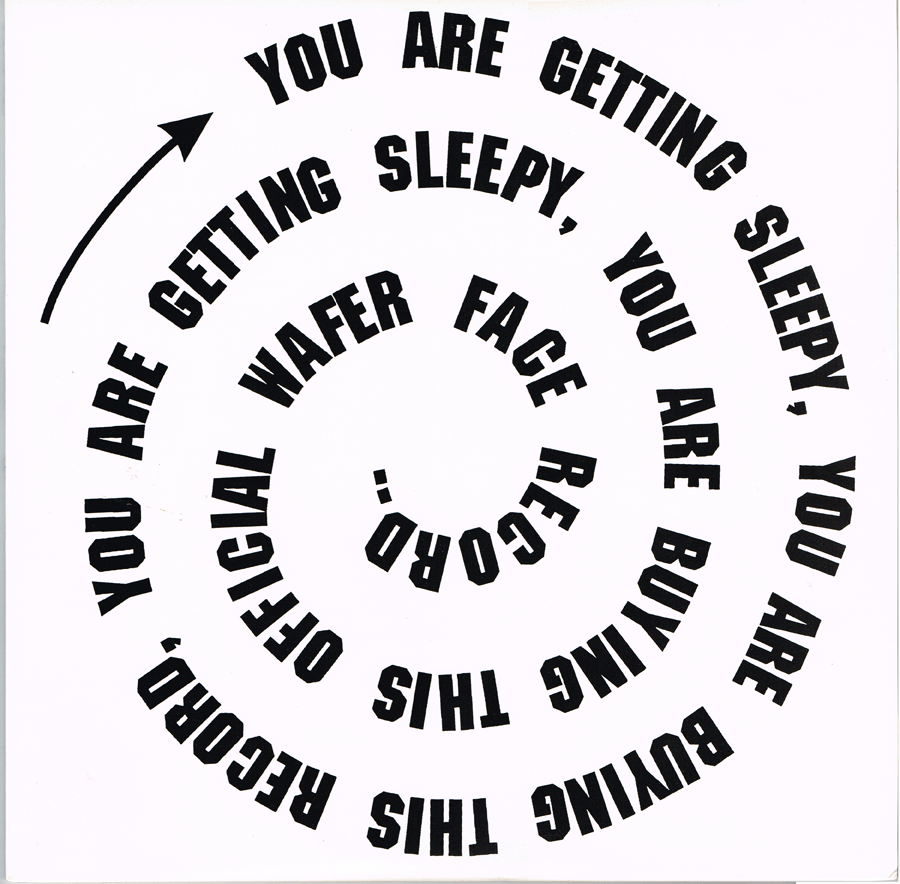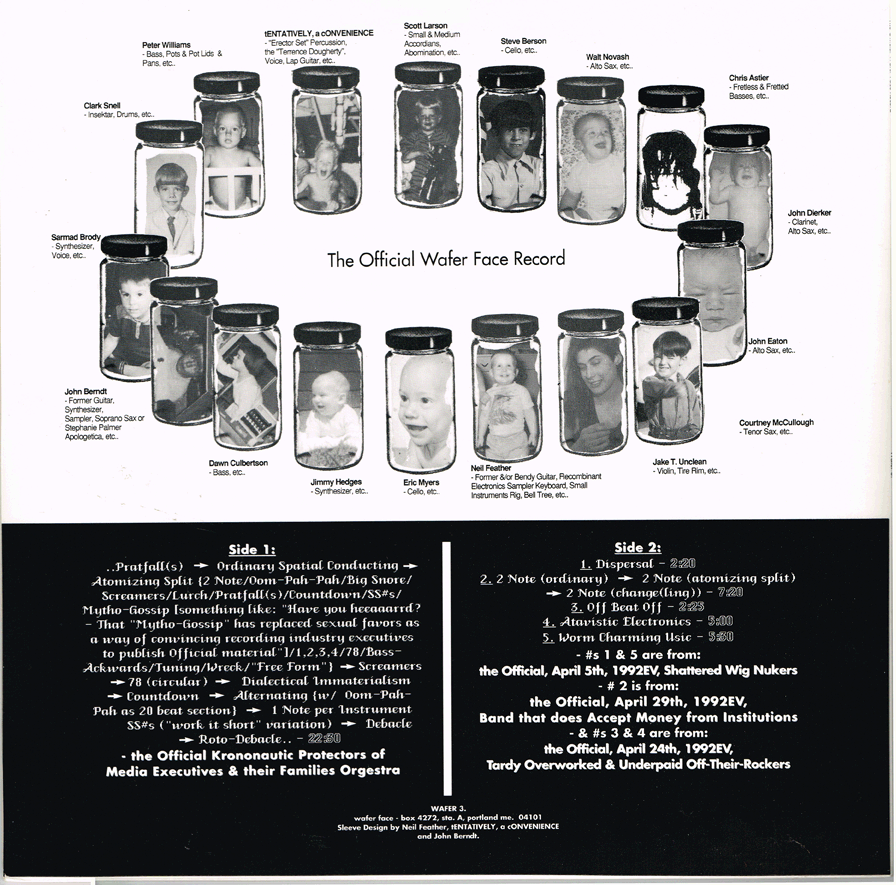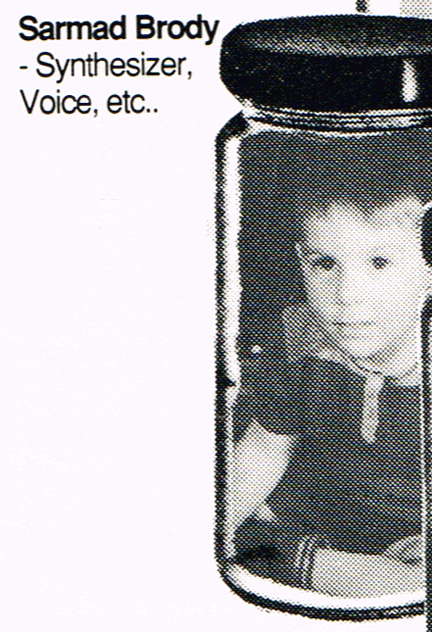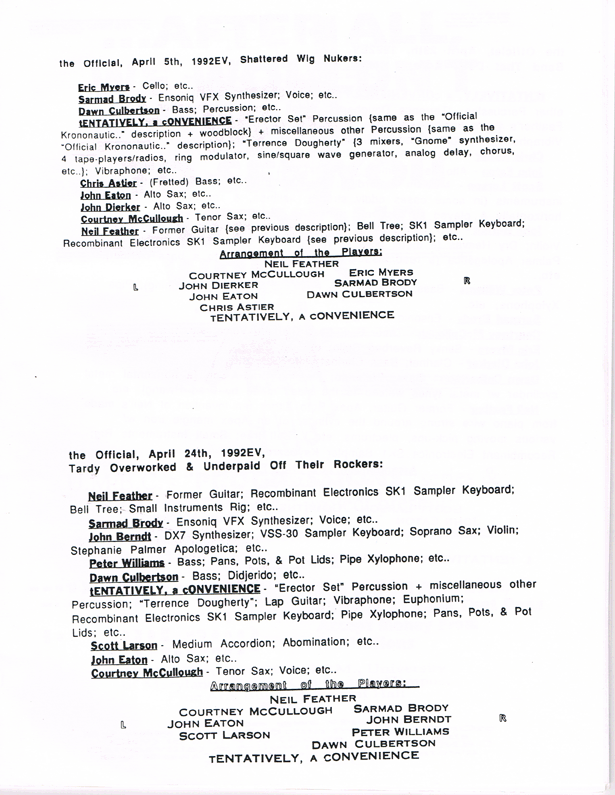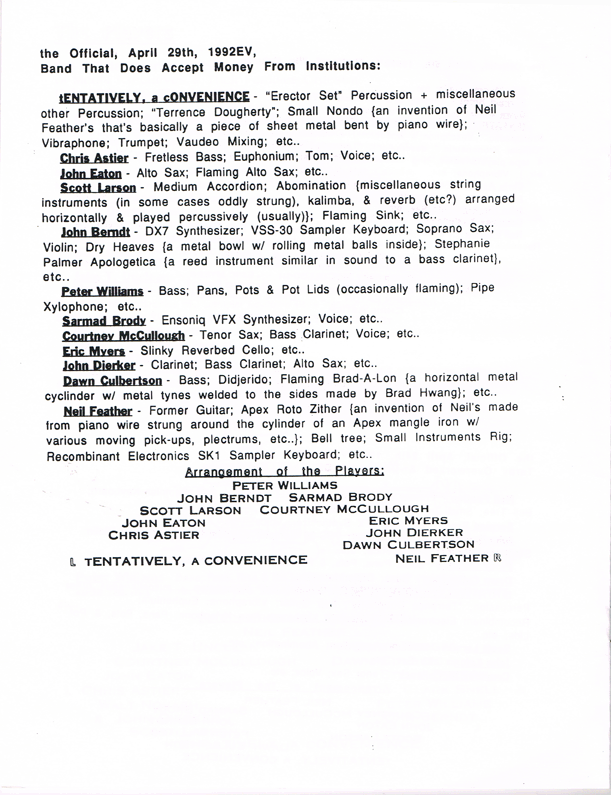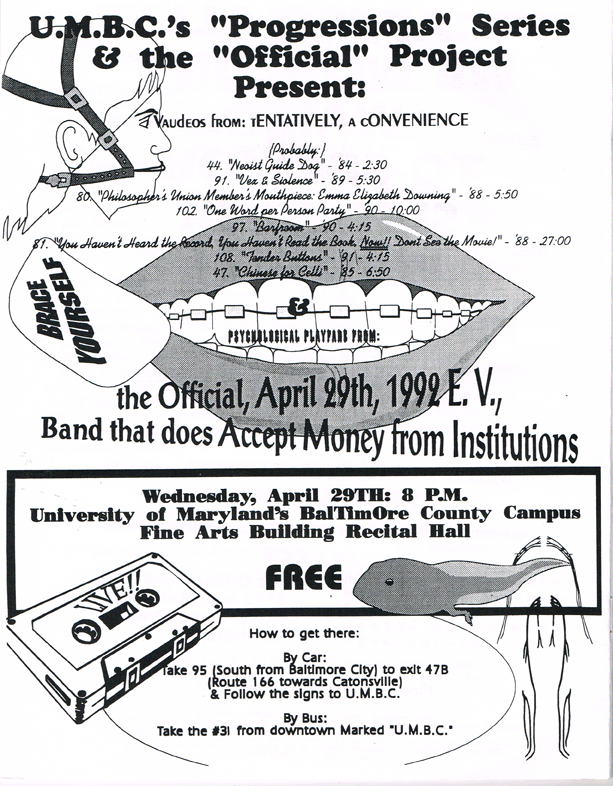 Sarmad & I codesigned this poster for the "Official" UMBC gig.
It's further to his credit that he invited me to join the Baltimore Composer's Forum when he founded it. I decided not to because I preferred to stick to describing myself as a "d composer" & "booed usician" & such-like & wanted to avoid more conventional contextualization. Nonetheless, I appreciated the open-minded spirit in which the offer was made.
Sarmad, or James, had been one of the people responsible for bringing composer Iannis Xenakis to the United States to teach in the 1960s. It probably took me awhile to realize that he was the one who wrote the liner notes to Xenakis's "Electro-Acoustic Music" record on the Nonesuch label (erroneously called "Electroacoustic Music" on Brody's Wikipedia entry), a record I'd gotten early in 1974 when I was 20 & the record that probably introduced me to the term "Electro-Acoustic" as a synonym for "Musique Concrete" & an alternative to "Electronic" that implies an openness to sound materials beyond the purely electronic. This record was very important to me at the time & still is to this day.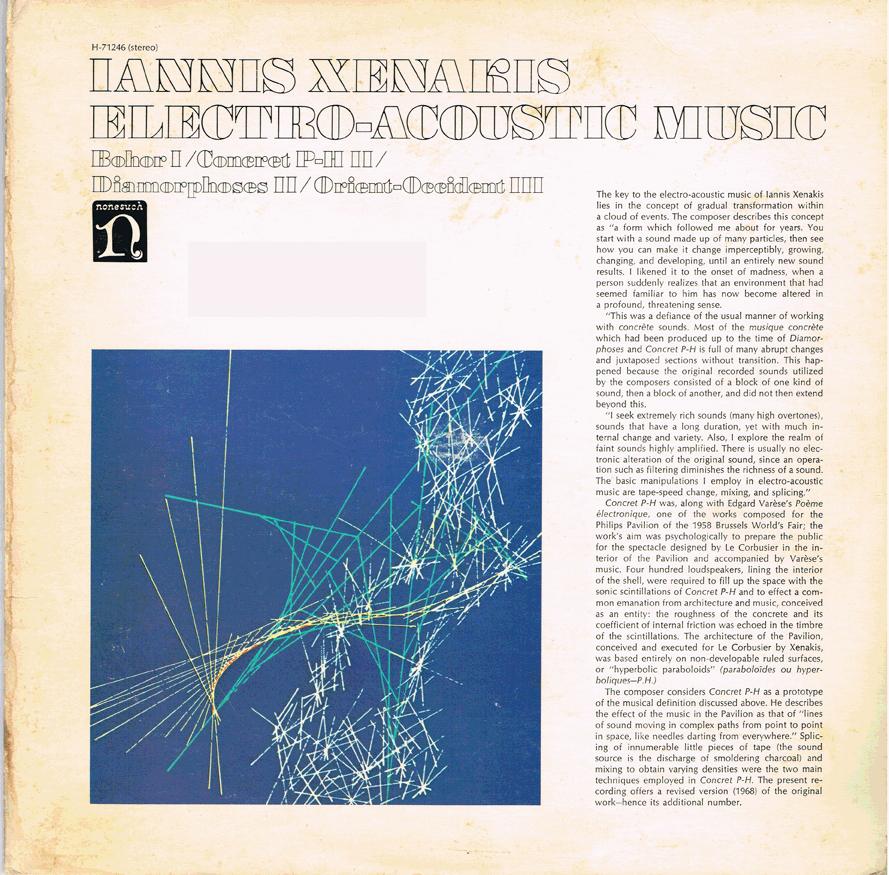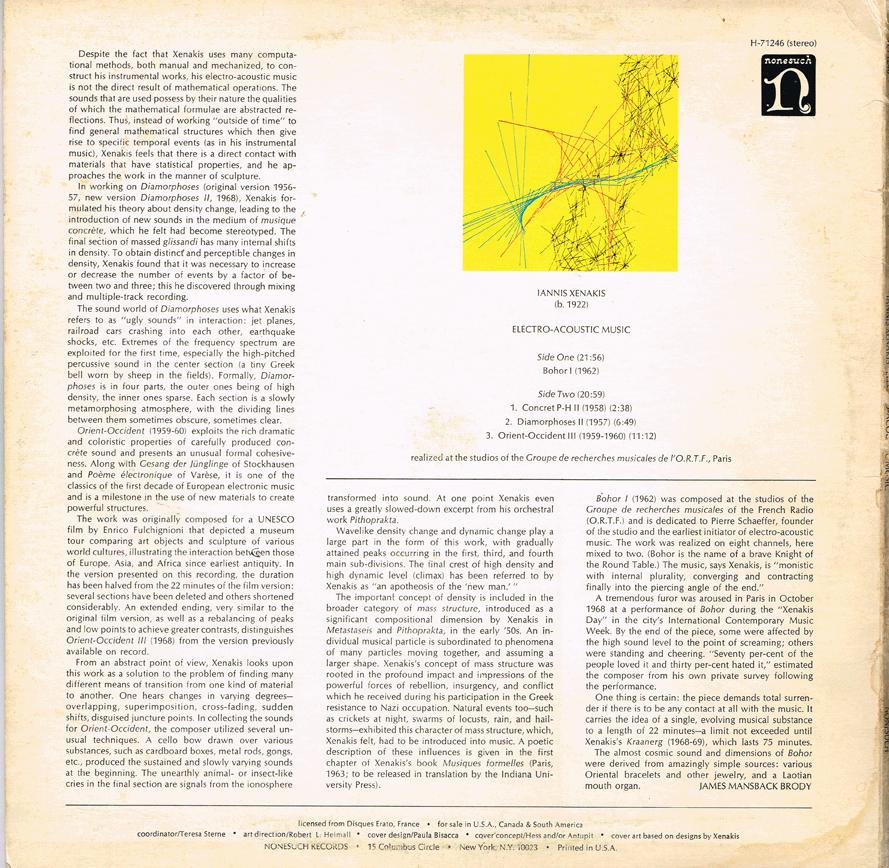 James & Franz Kamin & Richard Cameron-Wolff & John Beaulieu & others had organized the Fiasco concerts in Illinois. These were important events, IMO, in the history of American Avant-Garde Music that never reached the level of recognition that the ONCE Festivals did - perhaps because they were more no-budget & DIY.
In BalTimOre, Sarmad went on to organize avant-garde music events that few of the more stodgy classical types would've been likely to be open to. These included at least 4 of Franz Kamin's concerts: at the Parish Hall, First Unitarian/Universalist Church for a piano recital (June 8, 1992), at the same church again for more theatrical pieces (June 11, 1992) (a low-quality gimpse of the "A.S.R.B.#1, Aleatoric Systemic Reactory Bulletin #1 (the Enclosed Garden)" portion of this can be witnessed on my onesownthoughts YouTube channel here: https://youtu.be/3tzwxfyPNTk ), at the 14 Karat Cabaret (mid-November, 1993), at the Church of Saint Michael & All Angels (November 21, 1993) (a low-quality gimpse of the "Unknowing Games at the Hut" portion of this can be witnessed on my onesownthoughts YouTube channel here: https://youtu.be/C32z98YpSDU ); & the "Sound Cage" memorial to John Cage (October 10, 1993) (on my onesownthoughts YouTube channel here: https://youtu.be/MamQegRTPGQ ).
James was primarily, but by no means entirely, an electroacoustic composer. In 1992 he was working on a piece using a poem by Clark Coolidge, one of my favorite poets. James was the only person I knew at the time who had a sampler that could play 61 different samples - one for each key of a 5 octave keyboard. It may've even been an 88 key sampler capable of 88 different samples. He was going to have different parts of the Coolidge poem for each key. I was excited about this but it was a piece he never finished. The score for his piece composed for the Harrisburg Symphony Orchestra, "Traces", is shown in its entirety below.
We both moved away from BalTimOre in the mid '90s. I went to Berlin, CacaNada, Buffalo, & Pittsburgh; Sarmad went to central Pennsylvania & to Albuquerque. We stayed in touch & Sarmad gave me my 1st computer, a Mac SE, in late 1994. I also bought some wonderful discounted Kawai K1m wave-table synthesizers off him which have been some of my favorite electronic devices to this day.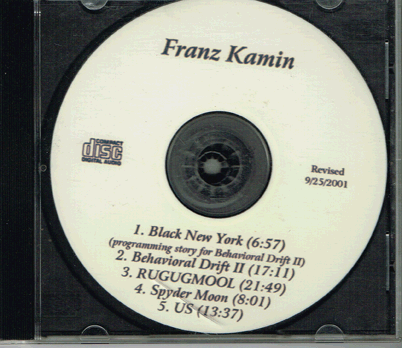 James, or as I'll always think of him, Sarmad, was a very affable & loving person. He supported Kamin's work for over 40 years with a dedication that few people would ever manifest. E.G.: He did the computer orchestrations for Kamin's "US" as well as published it on a CD-R (shown above). Alas, Kamin & Brody were together in a car crash that took both their lives on April 11, 2010.
- December 5, 2017 note from tENTATIVELY, a cONVENIENCE
Sarmad kept me updated with his publications-in-progress. Hence, I have various versions. The 1st I probably got was his "Selected Works" audio cassette on which there're a fair amount of his earlier pieces that disappear from the later publications. "Traces", the score for which is below, is included in a digital simulation.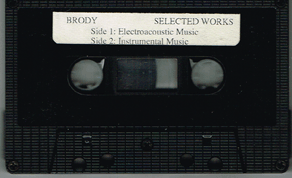 Sarmad's Frith-inspired "Free Improvisations" was recorded with violinist Jane Henry. Henry & Brody also played as part of "Volunteers Collective III(2) - "Serbo-Croatia"" on February 17, 1992. The Volunteers Collective was another free improvising project that started in BalTimOre & expanded beyond it. Sarmad also participated in "Volunteers Collective V(a & b) - w/ Vermin Supreme" recorded on February 22, 1992.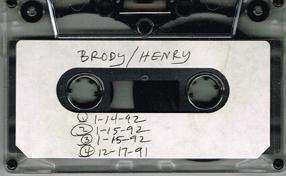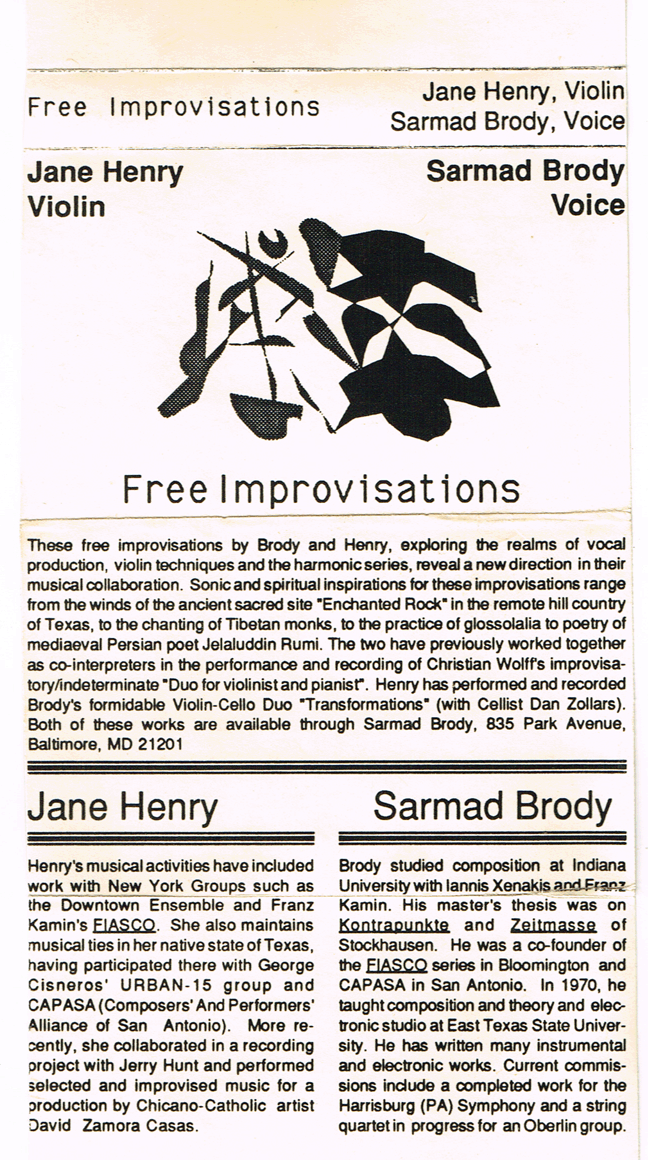 Next up was a piece called "Intersect", also on audio cassette: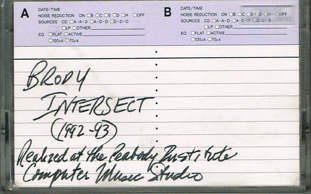 The last of the cassettes is of a piece constructed under more technically sophisticated circumstances: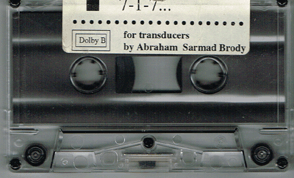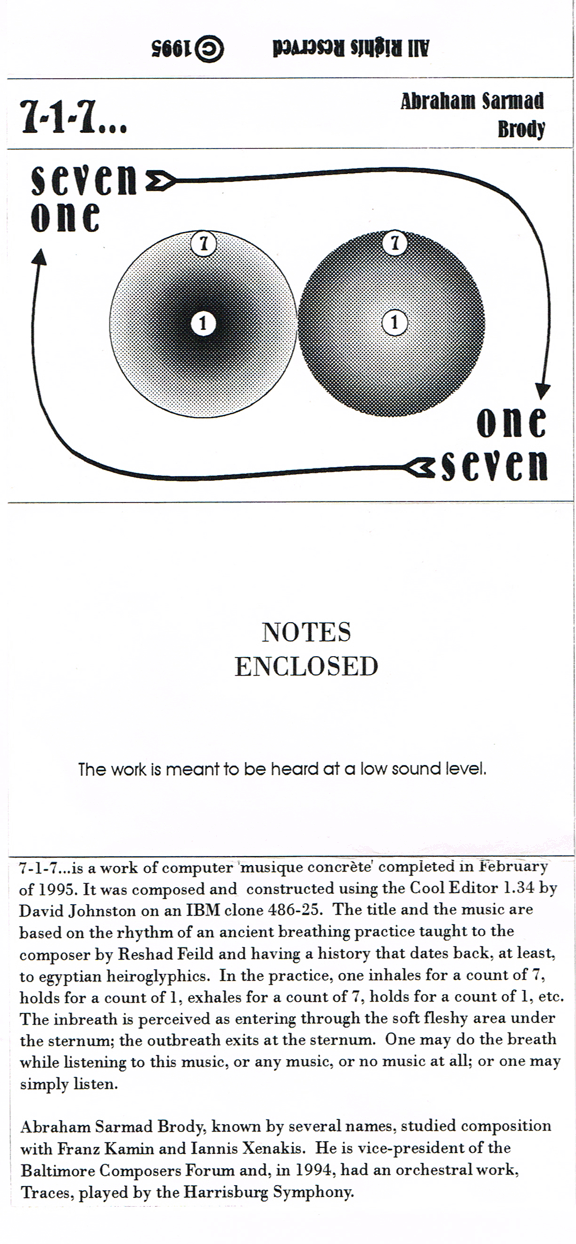 The 1st 2 CDs (CD-Rs) I got seem to've been leading up to the only commercial release of his that I know of other than the "Official" Wafer Face Record - viz his CD release on the "furious artisans" label (actually, I just learned that "furious artisans" also released "ZAZON" (there should a straight line over the "O" but I don't know how to do that here) in 2008 but that's now no longer available). Note that the earlier "Miralia" (1967) & "Salat" (1970) aren't included in the main CD release - & that "Syllepsis"(2000) was added. The 2nd CD-R is basically the same as the 1st except that there aren't 2 versions of "Background Count" (1997-1998) & that "It's about time" (2000) is added. I think it's a shame that probably not very people have had the chance to hear the earlier work because I think it's strong & by excluding them Sarmad seems like someone with a less lengthy composer history.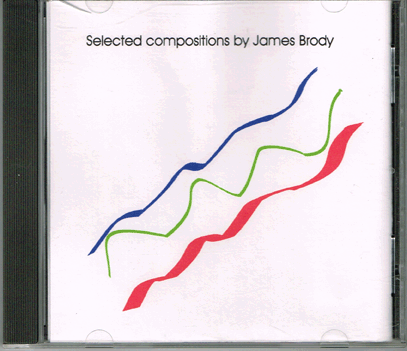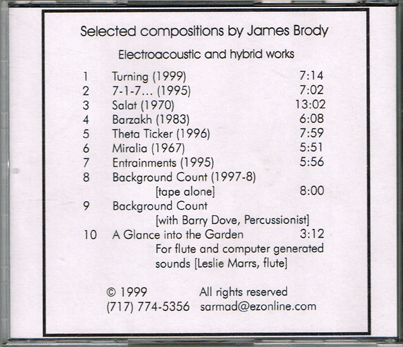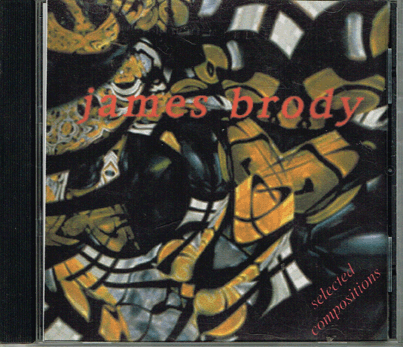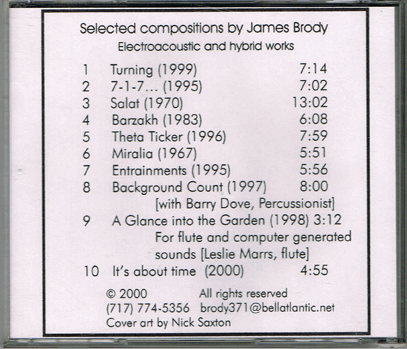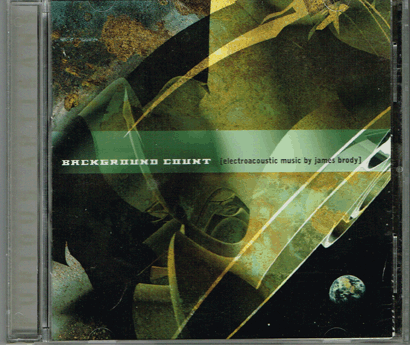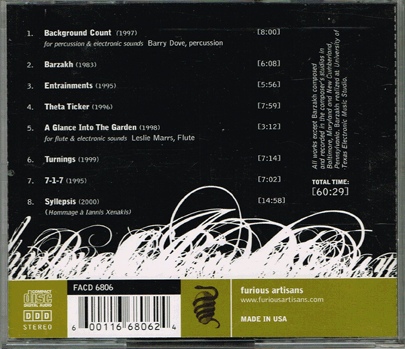 There's also an unpackaged version of the above which was probably intended for promotional purposes: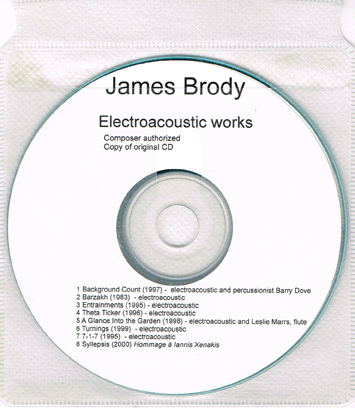 Of course, Sarmad continued to compose after the "furious artisans" release & I'm happy to say that I got 2 more CD-Rs from him after the above: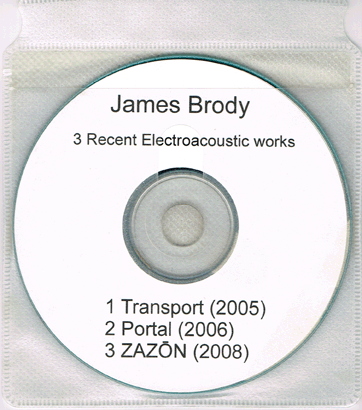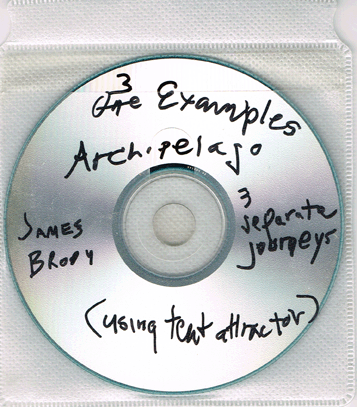 As with so many people whose work I like & respect, Sarmad never seemed to become very well known despite a 40+ year history of composing. Was he insufficiently tied to NYC? Was he too kind & relaxed & generous? He was a major figure in American Electro-Acoustic Music & beyond &, yet, how many people have heard his work?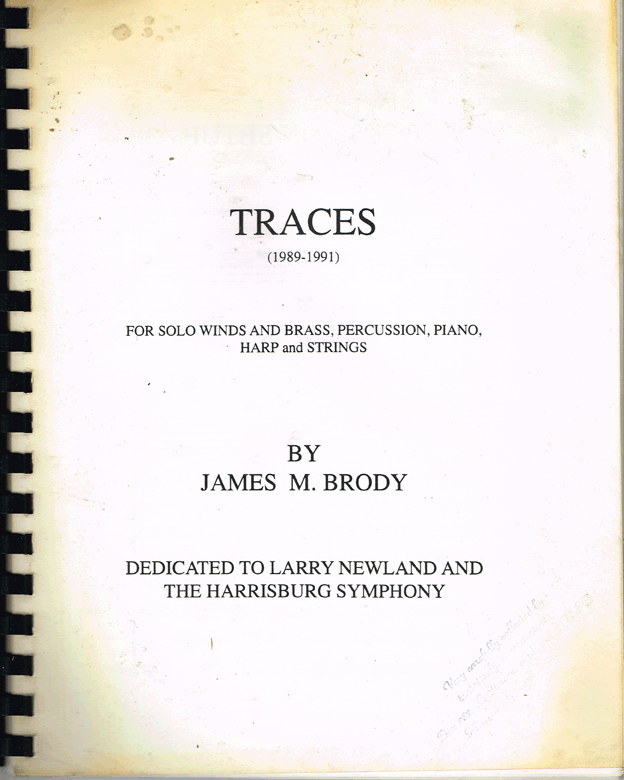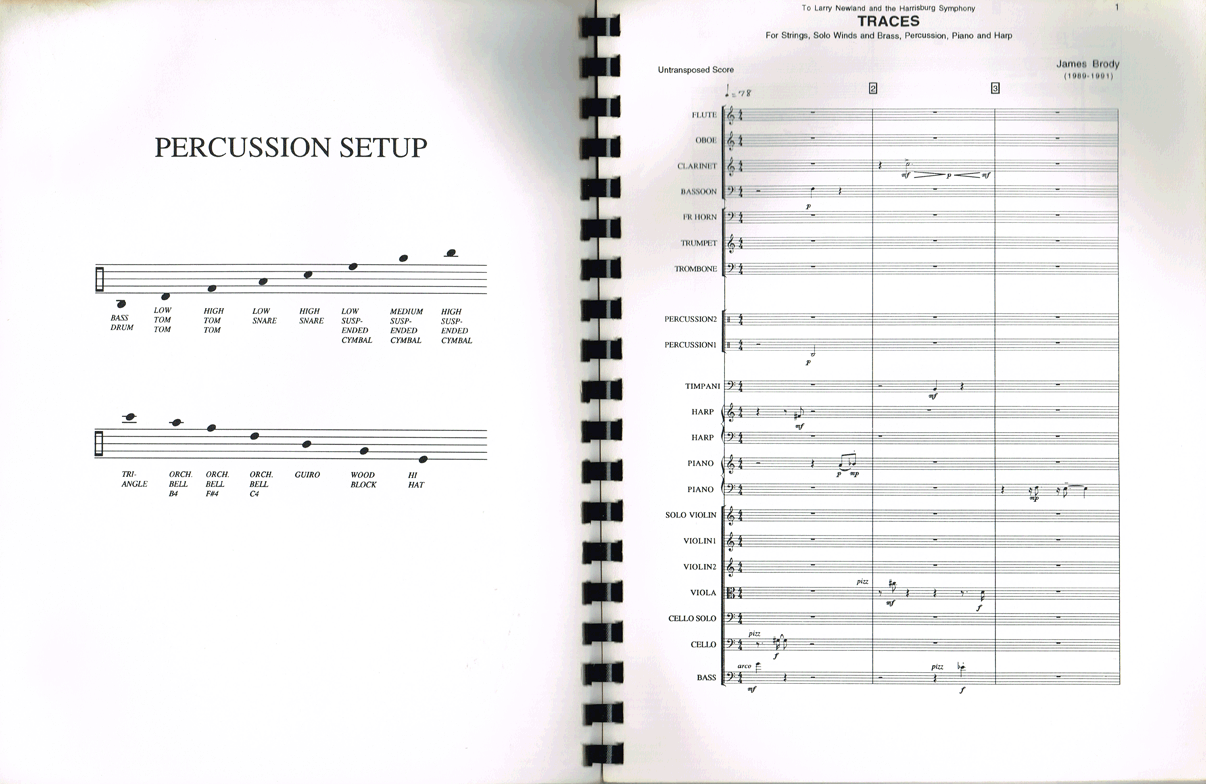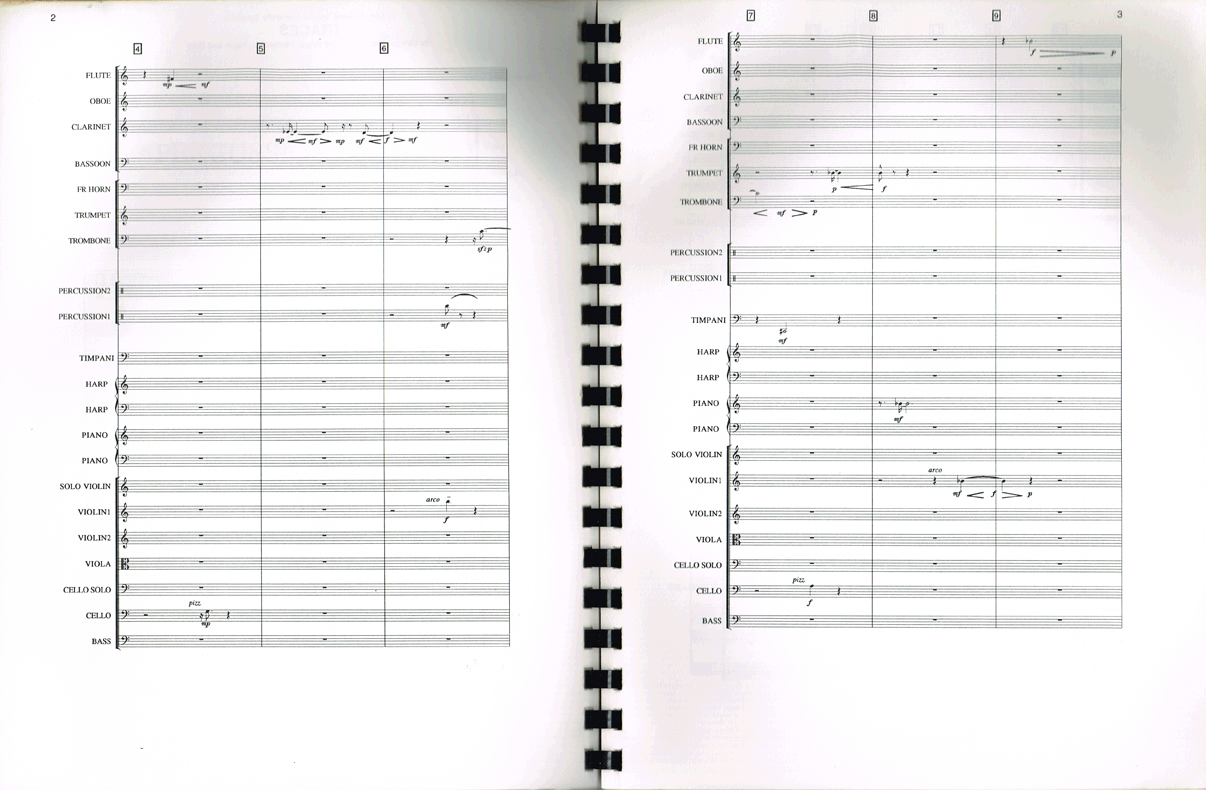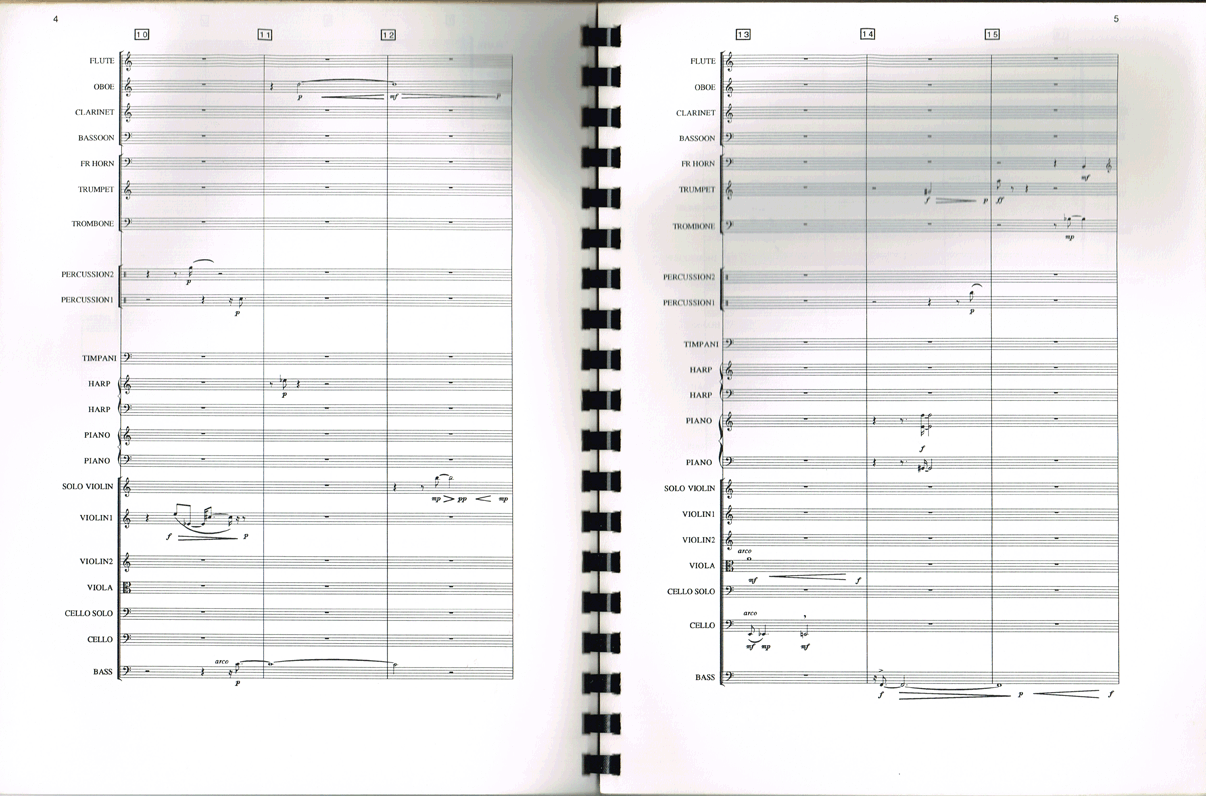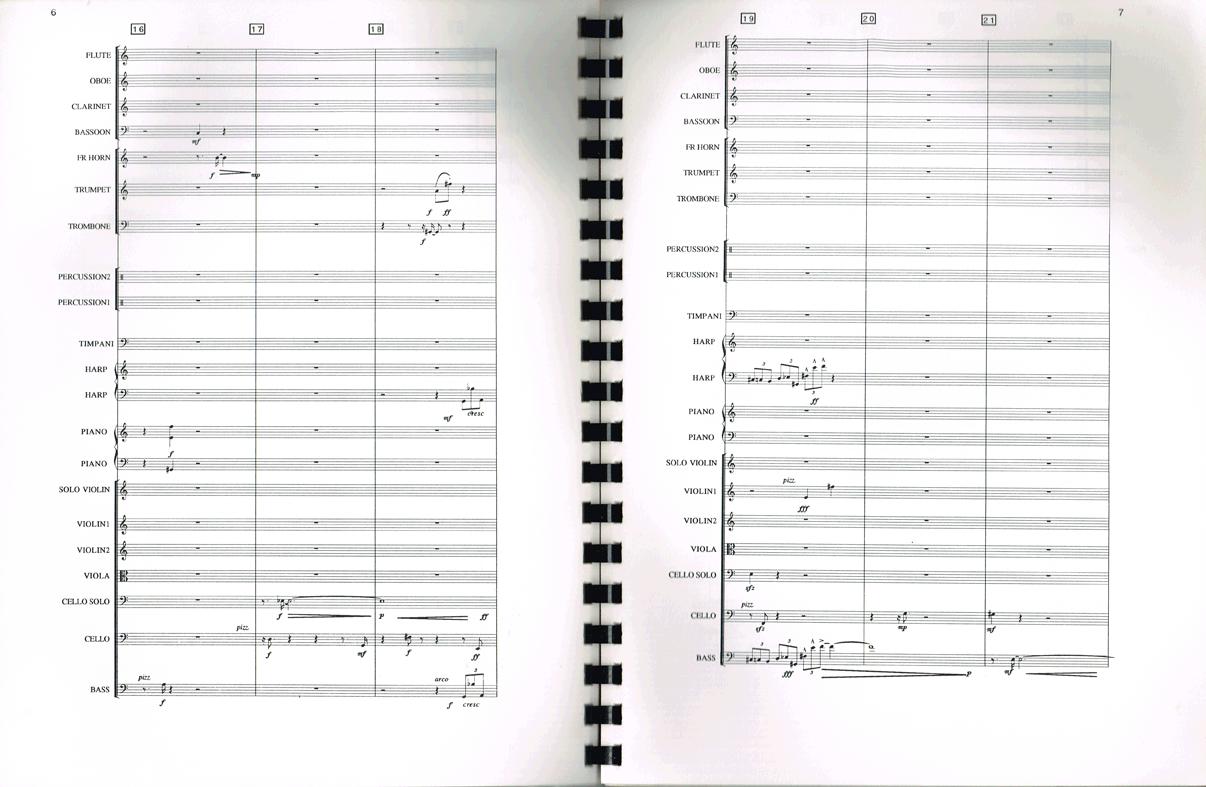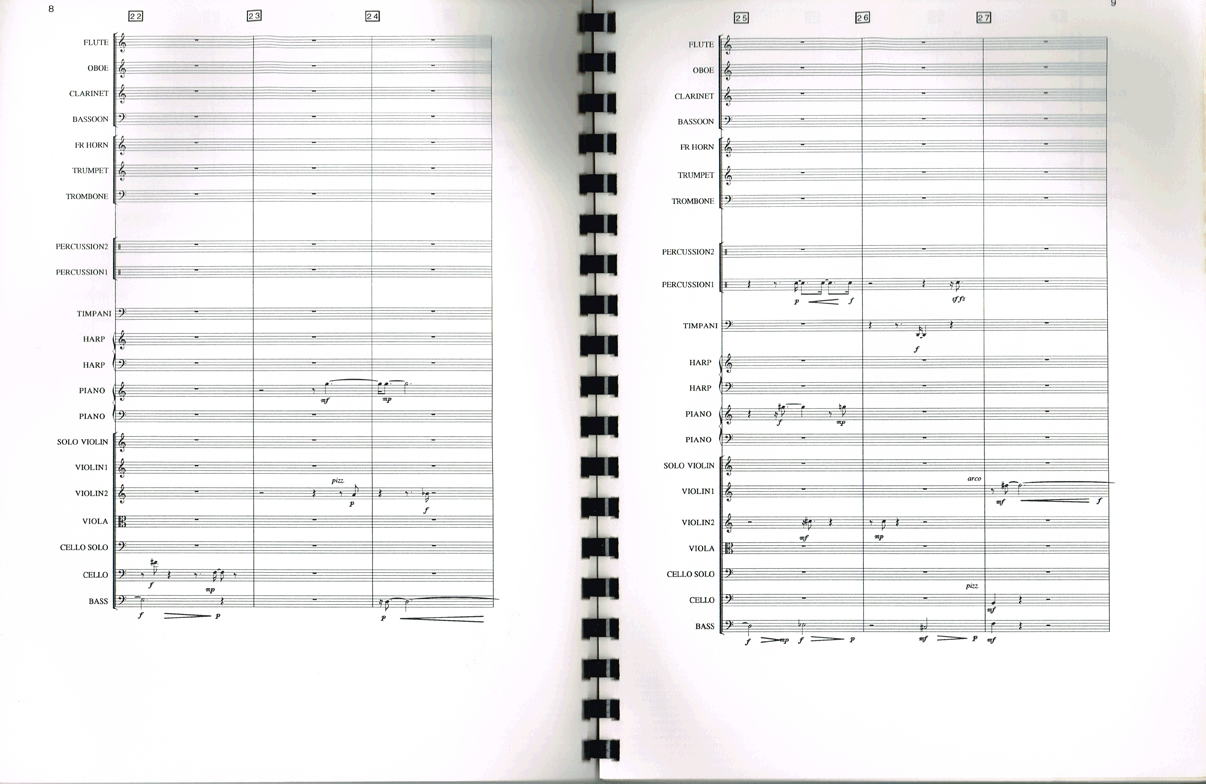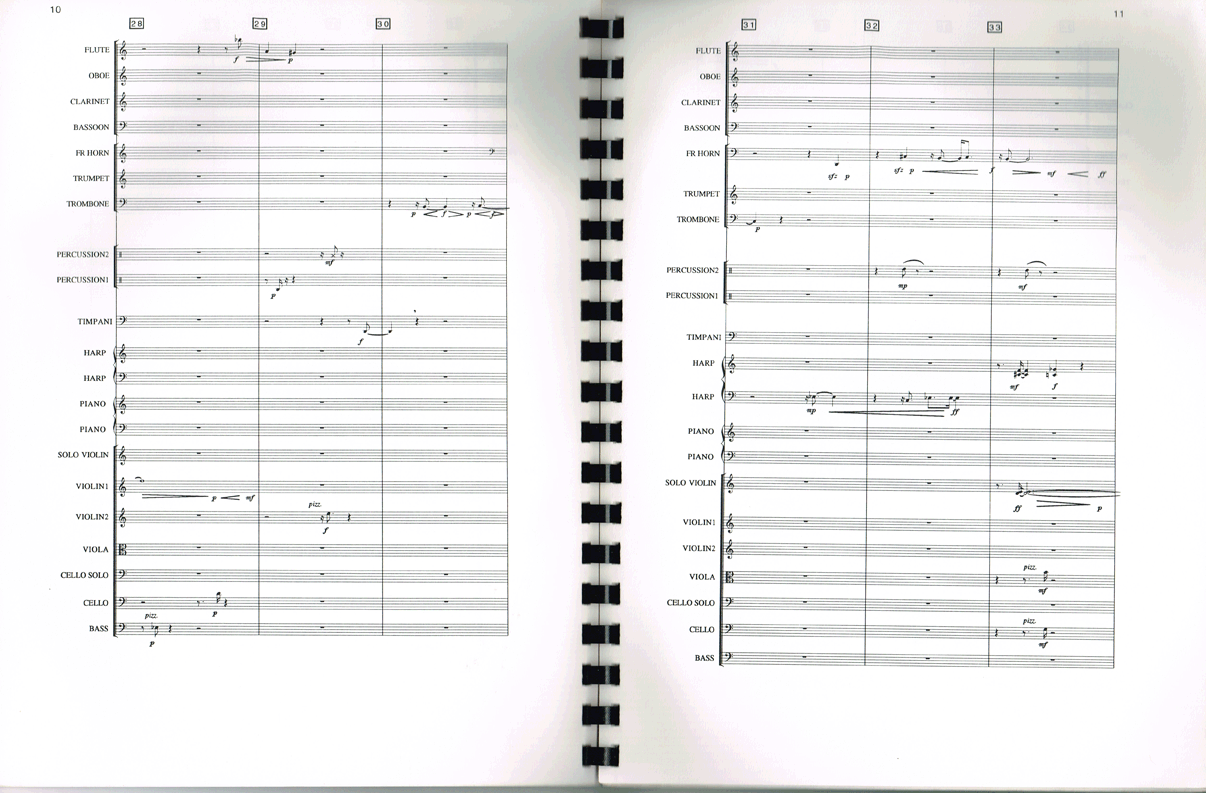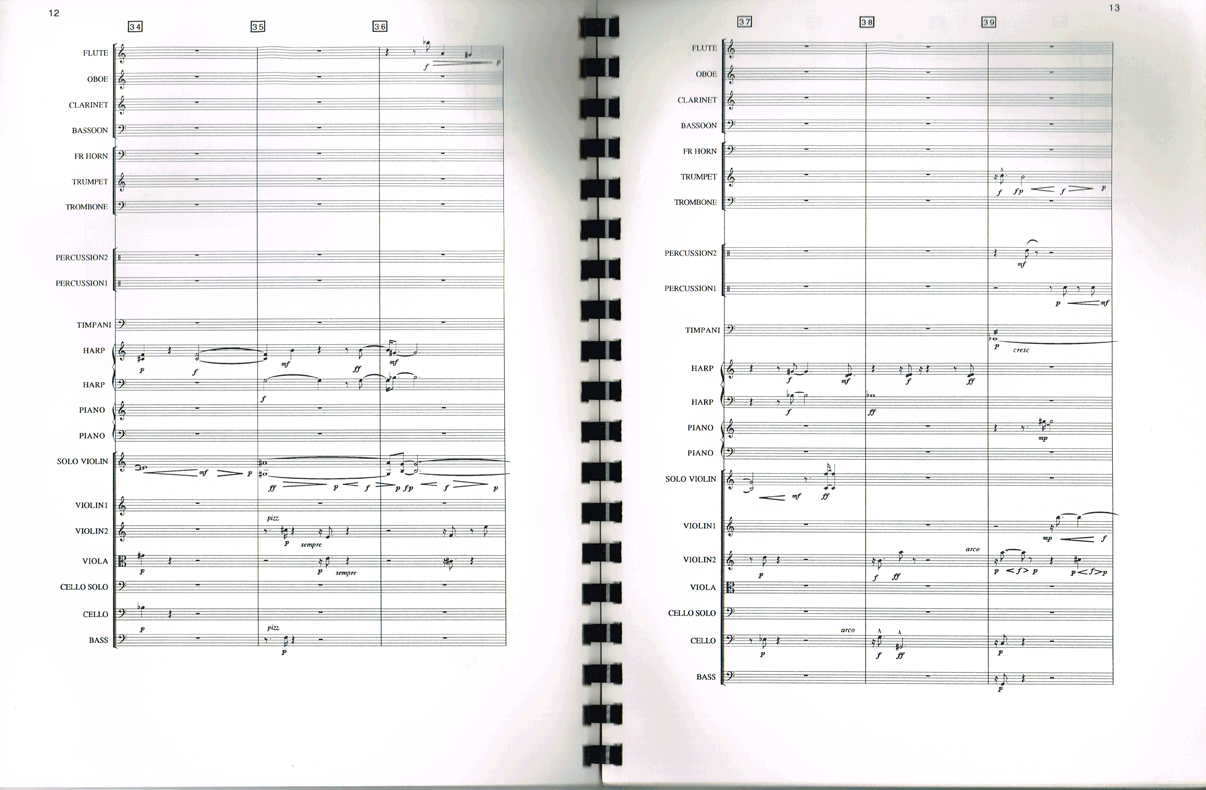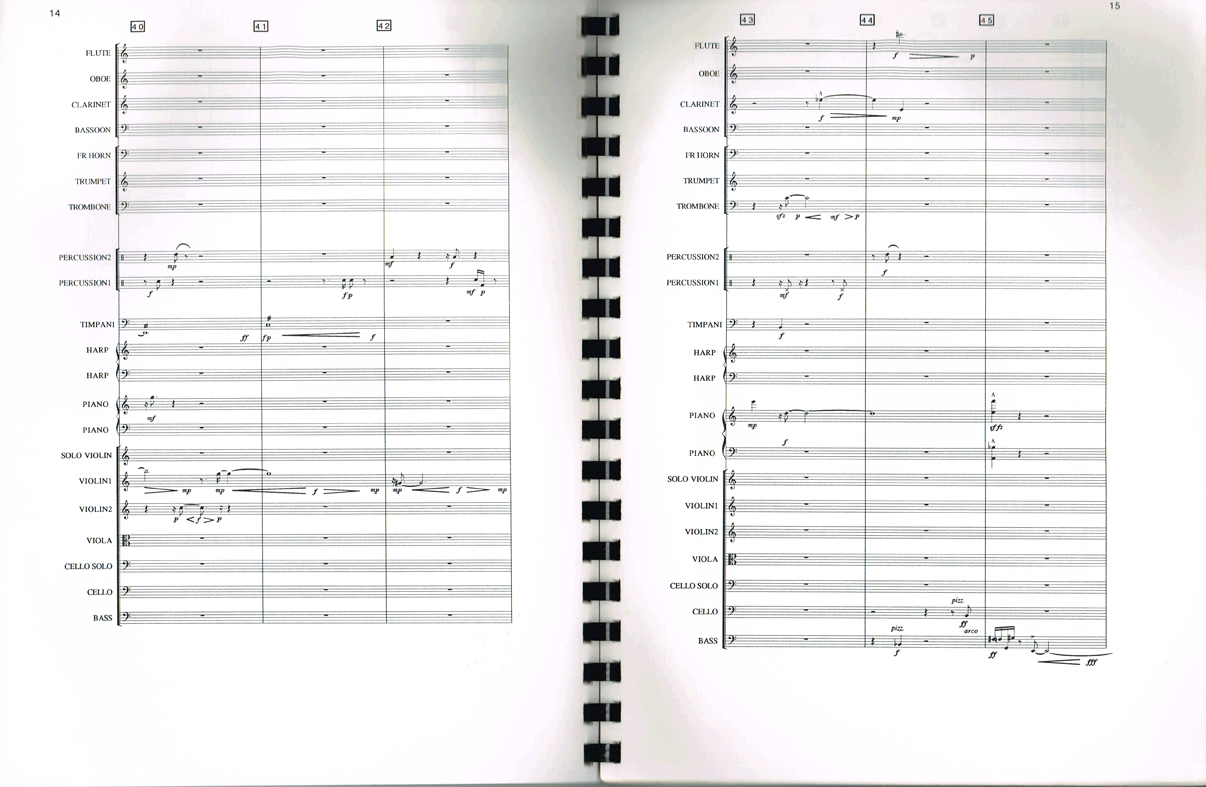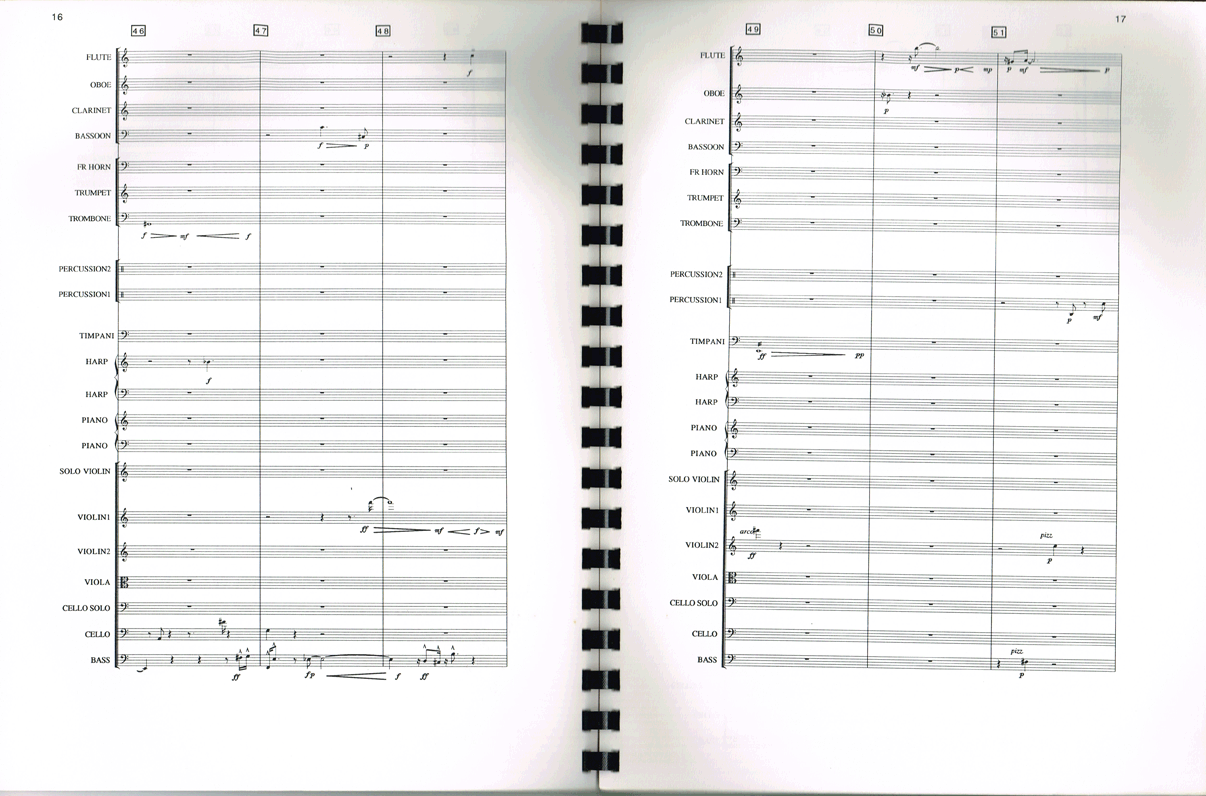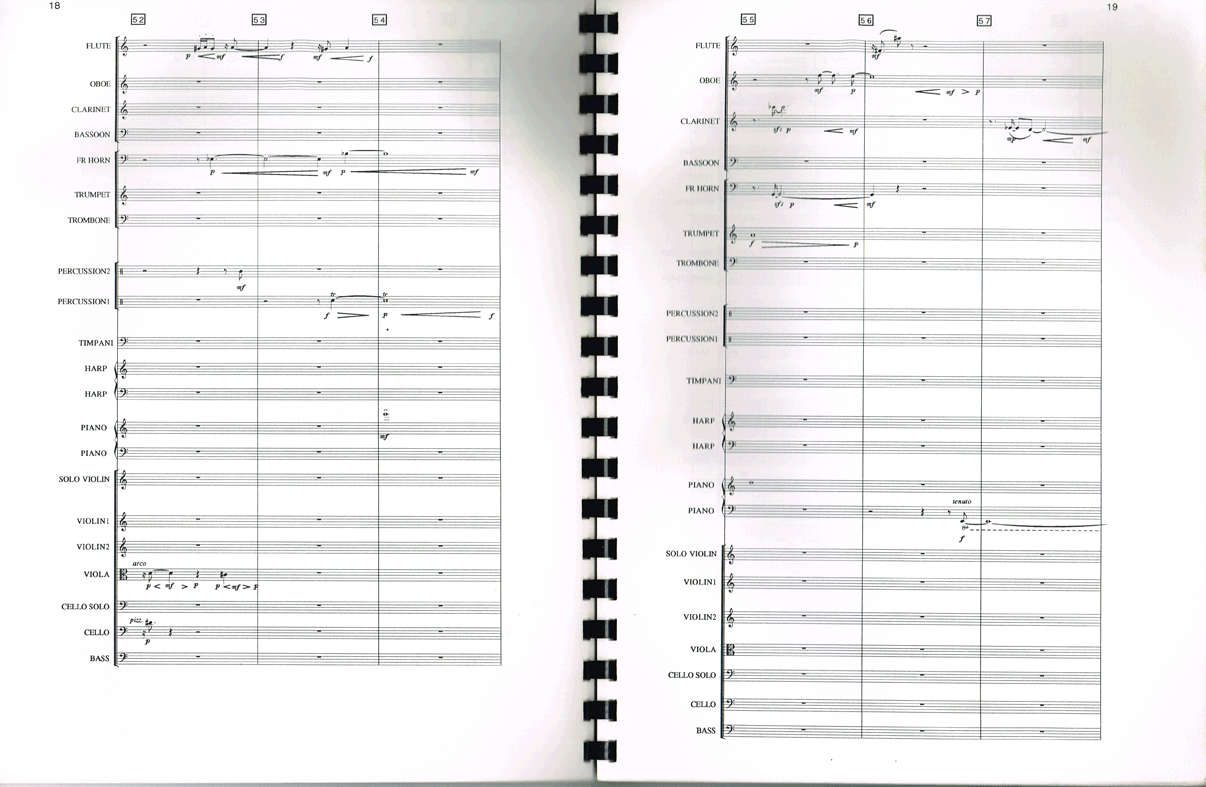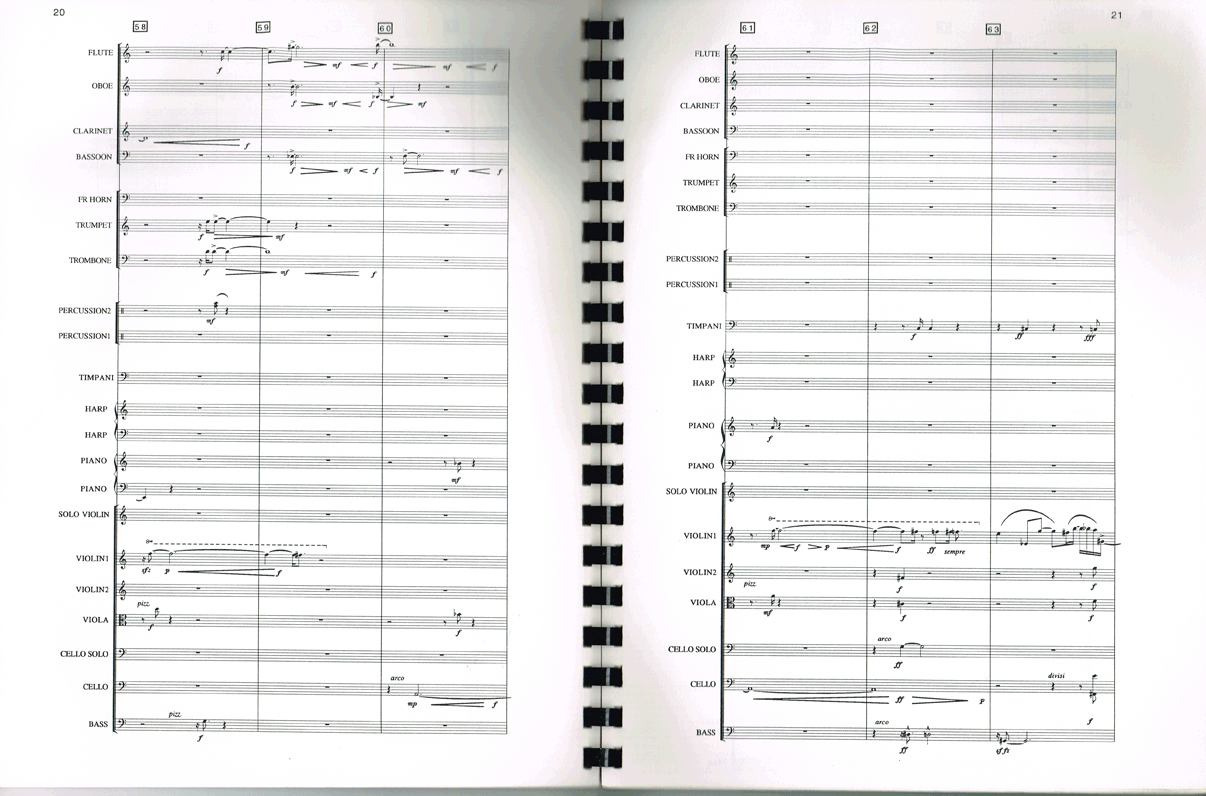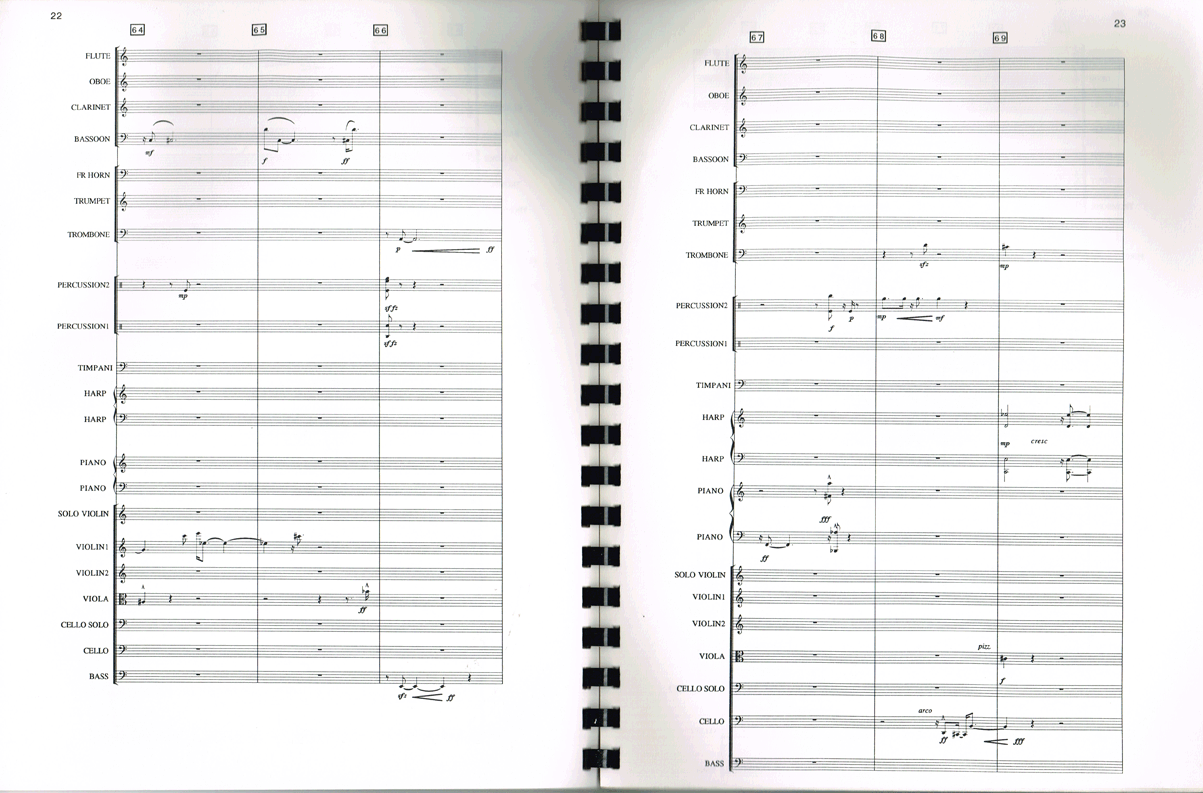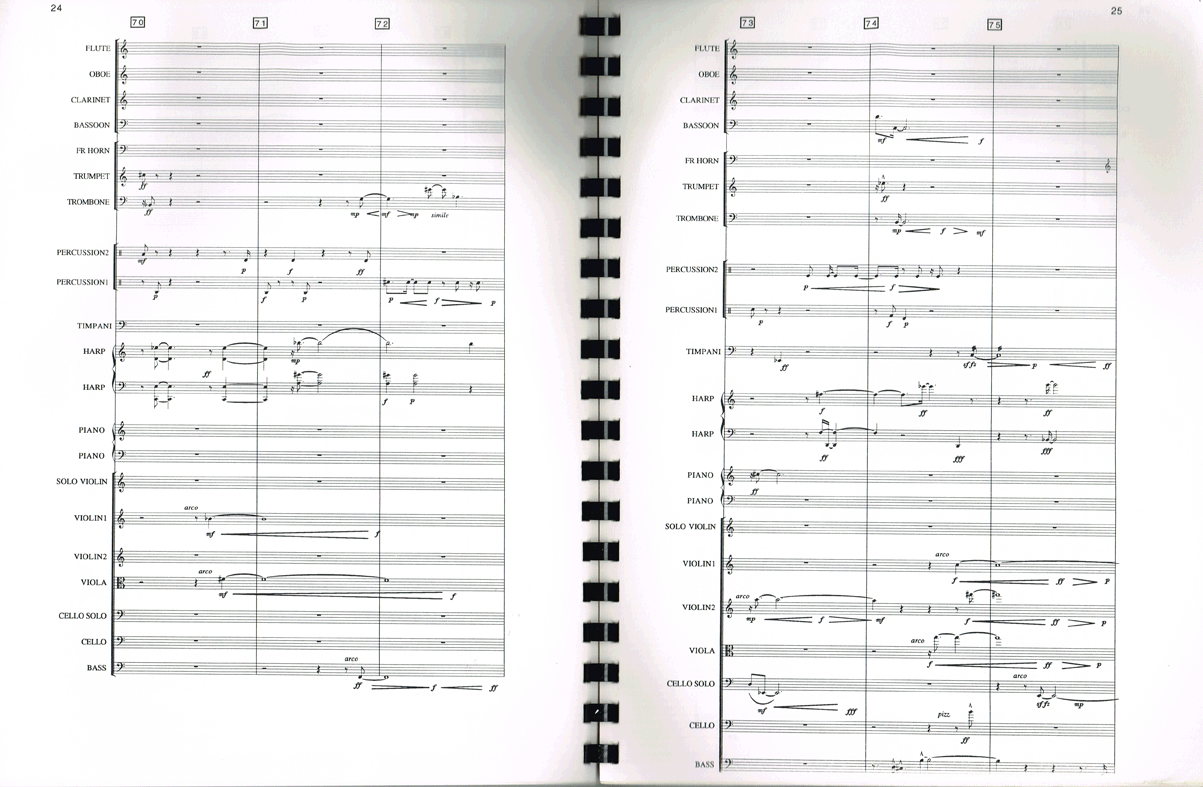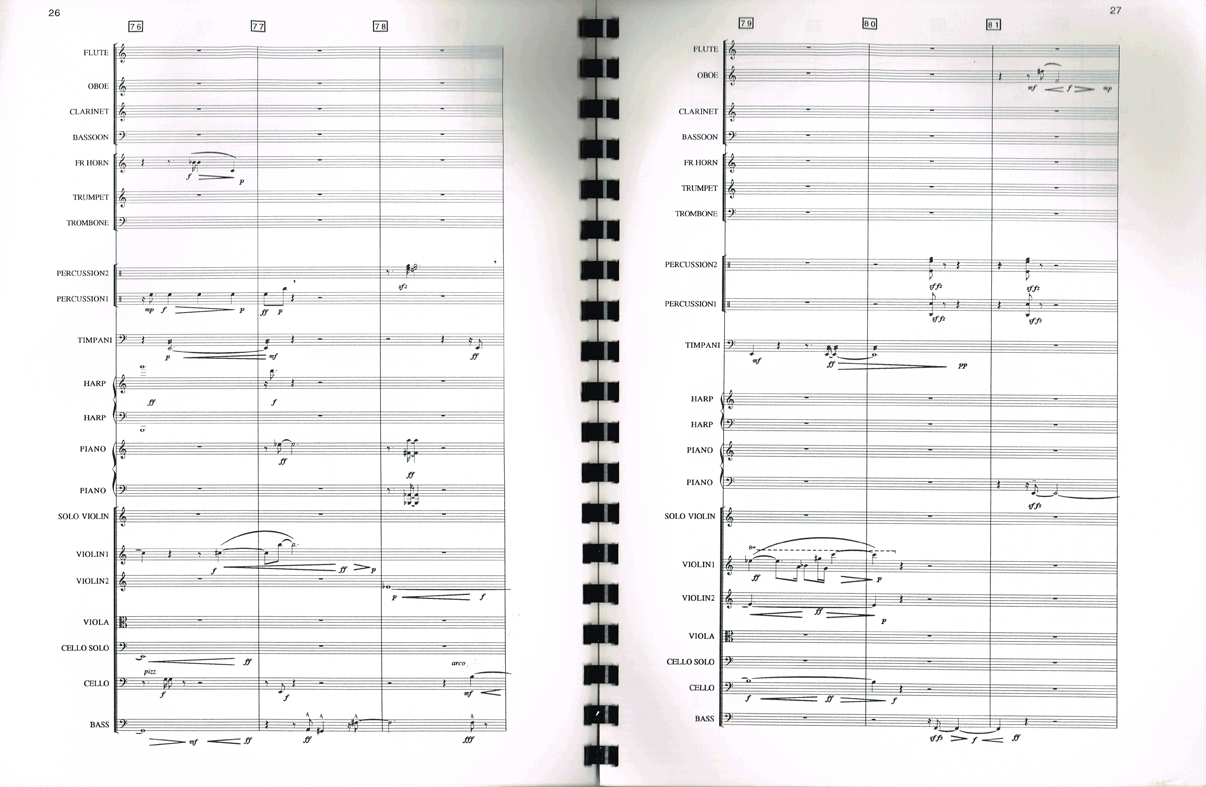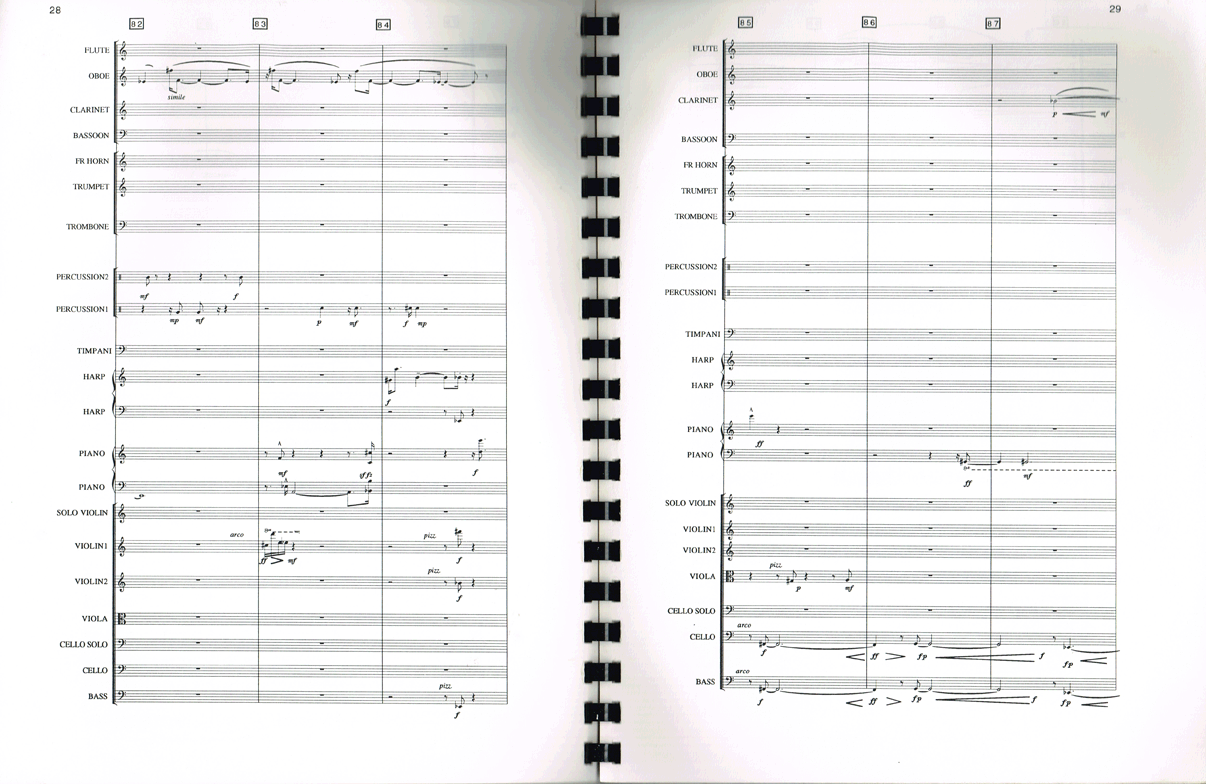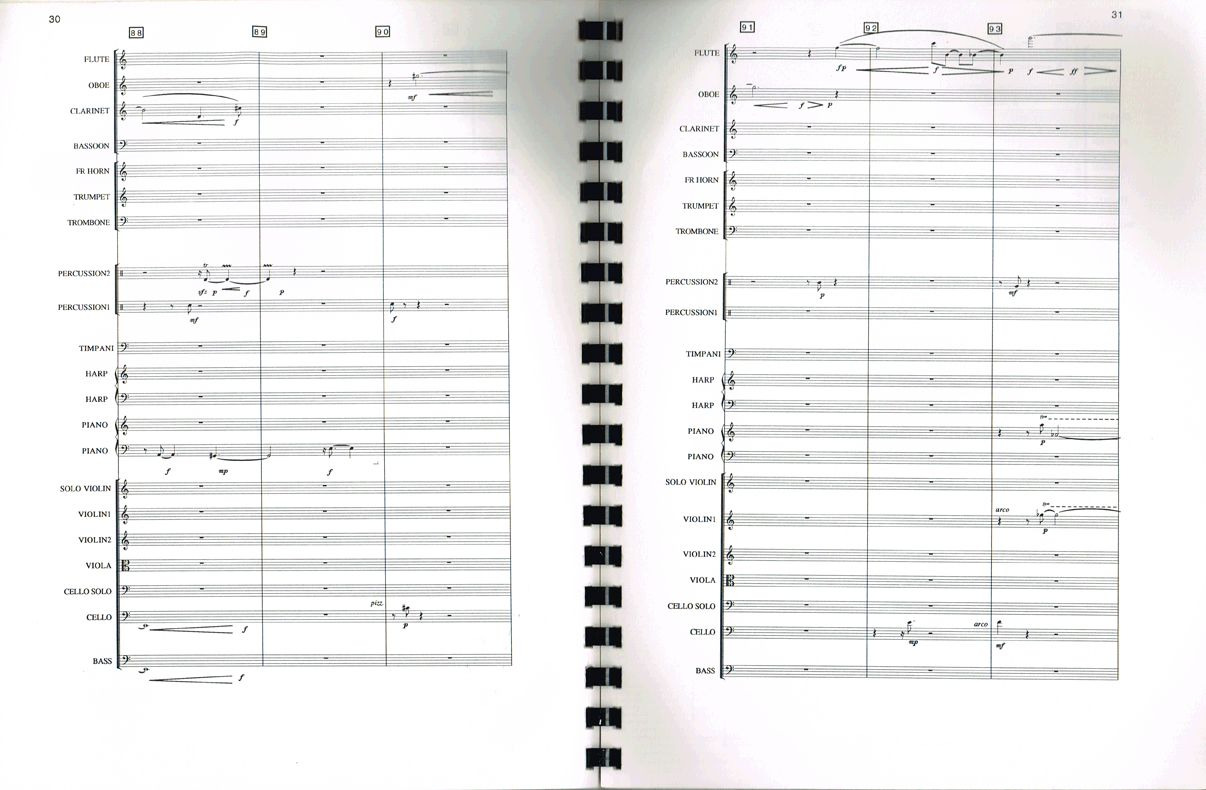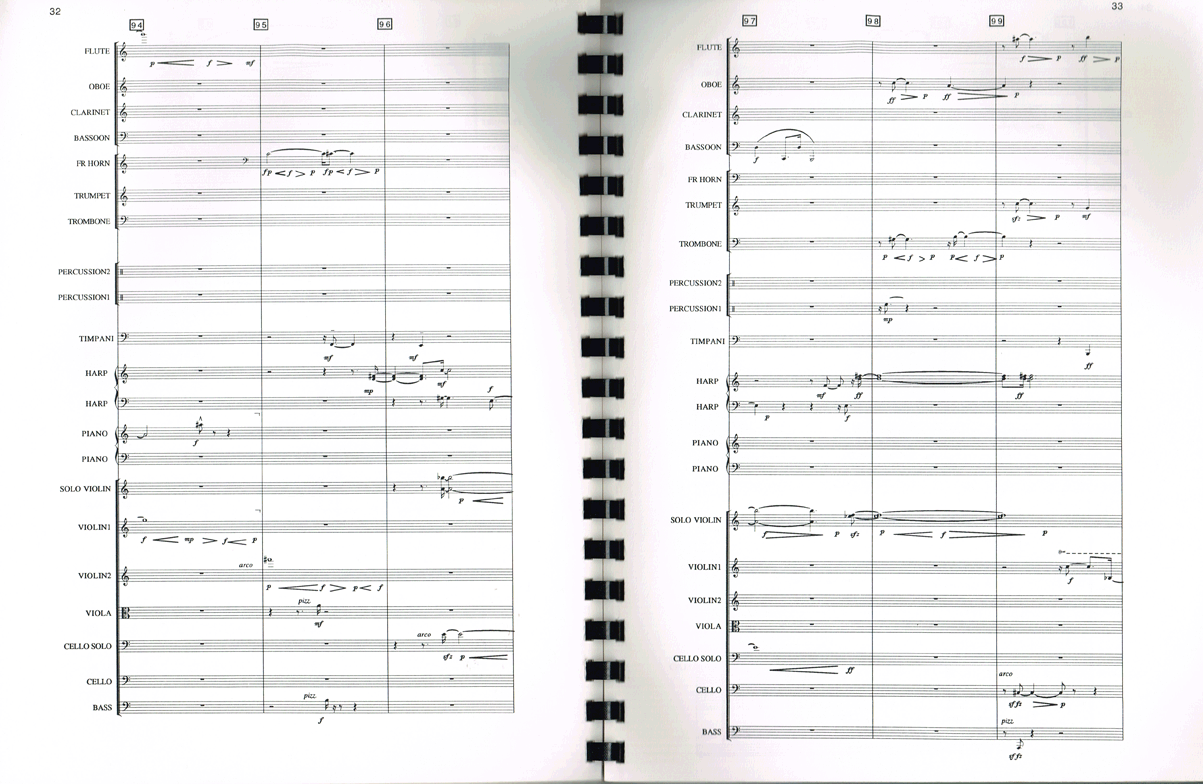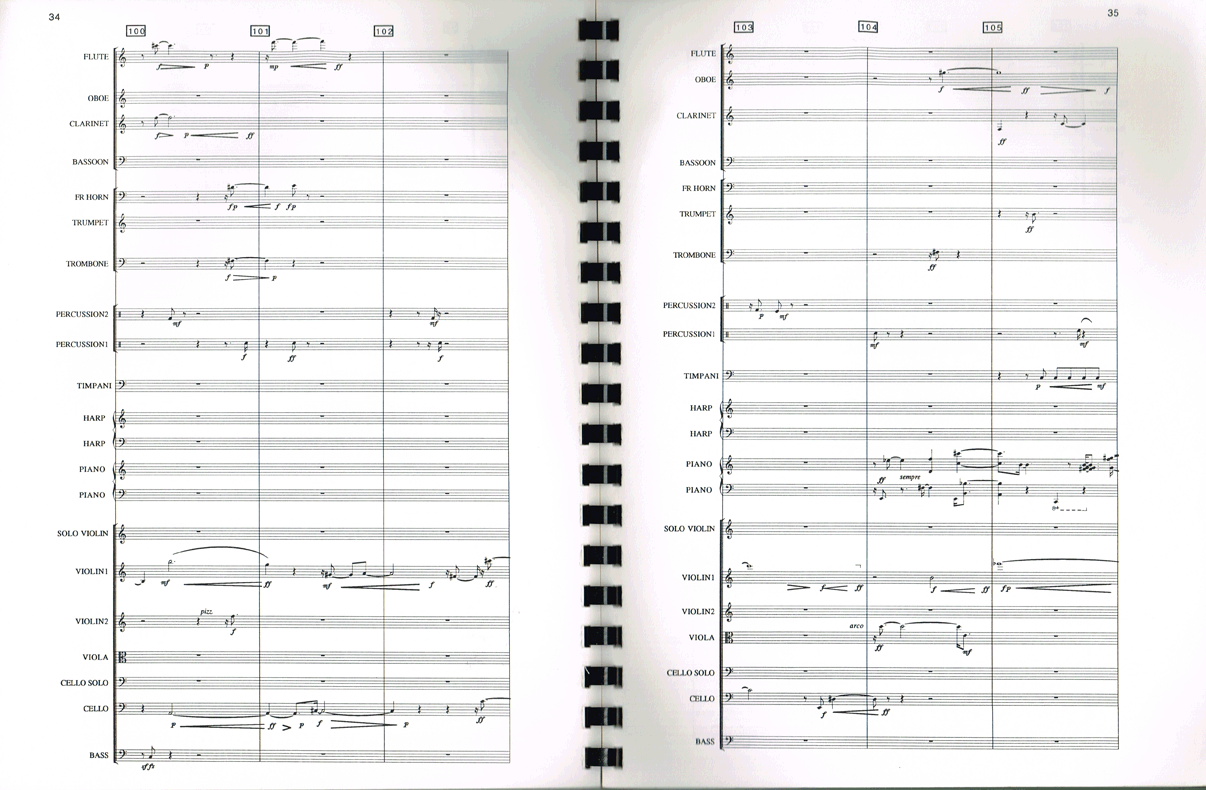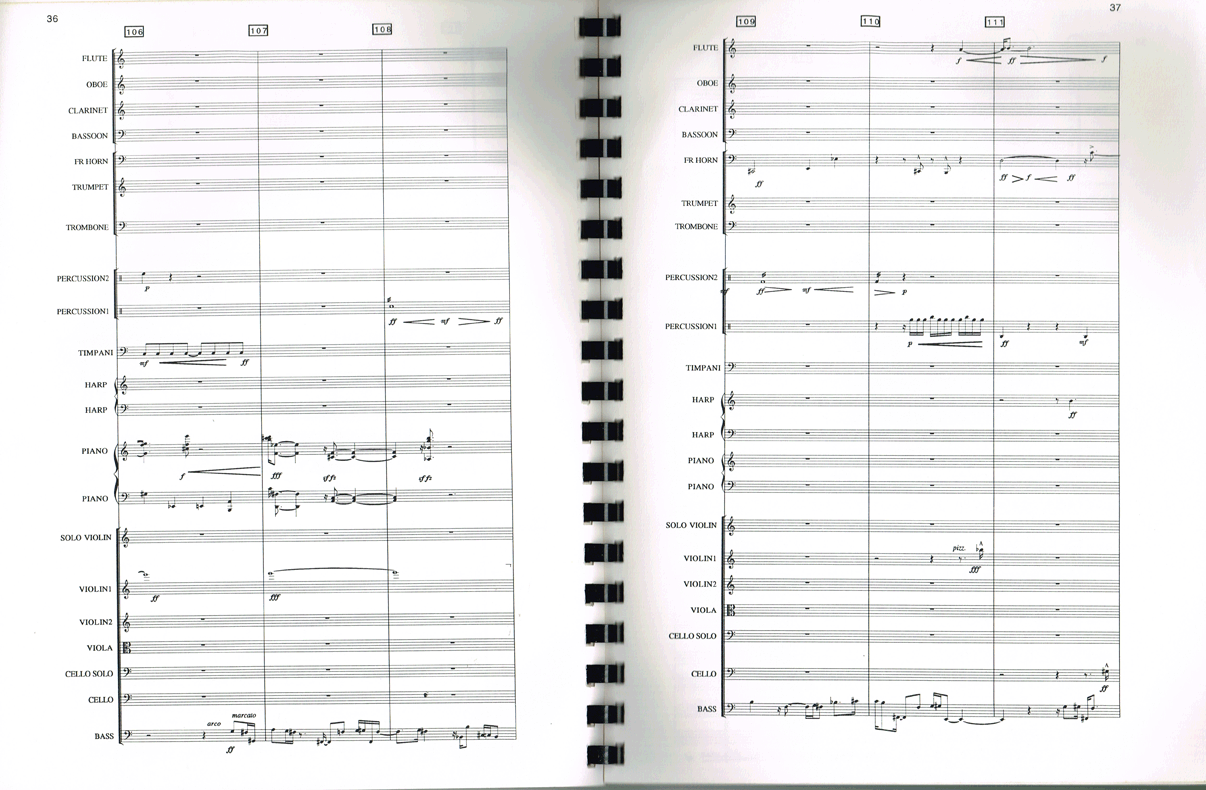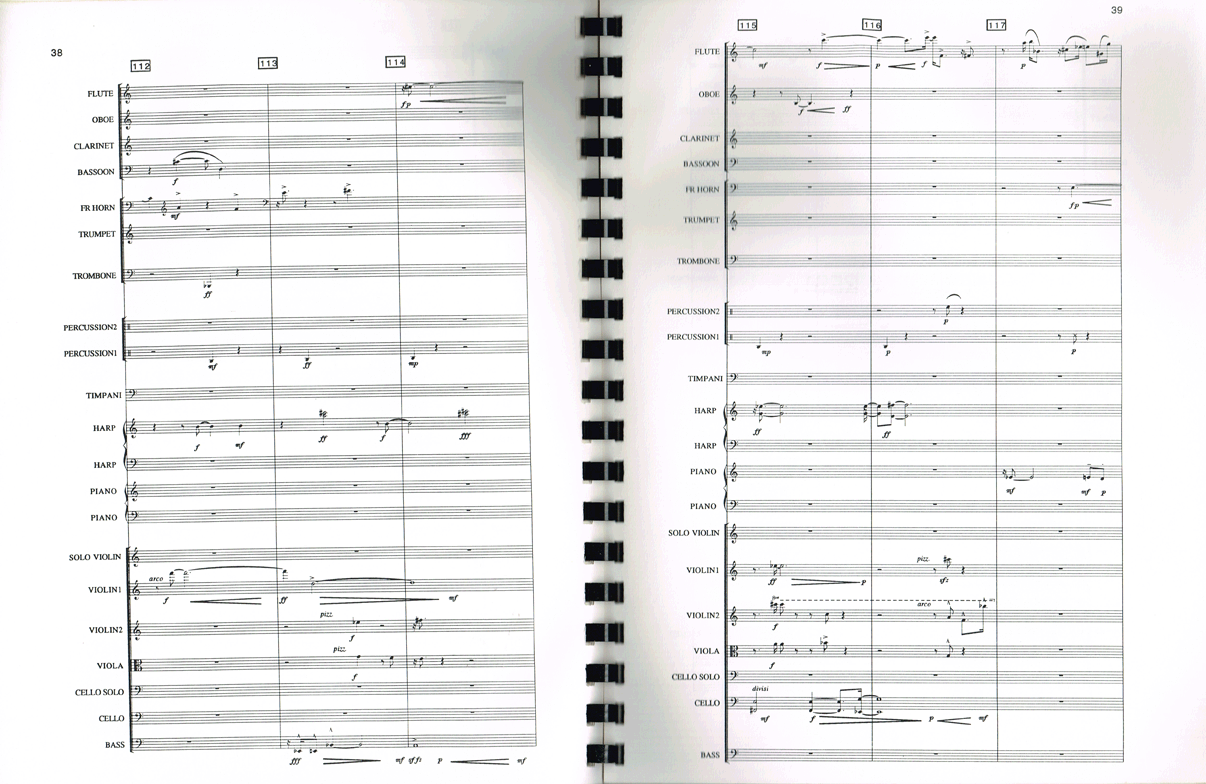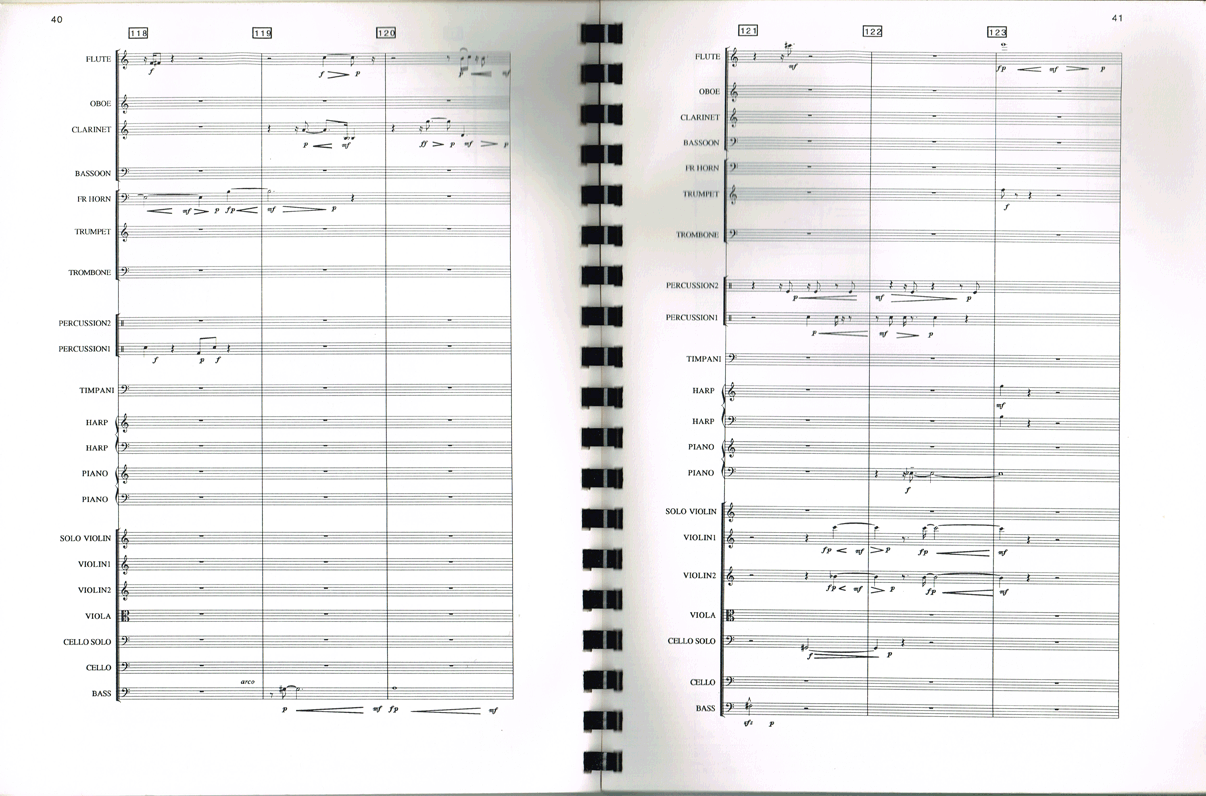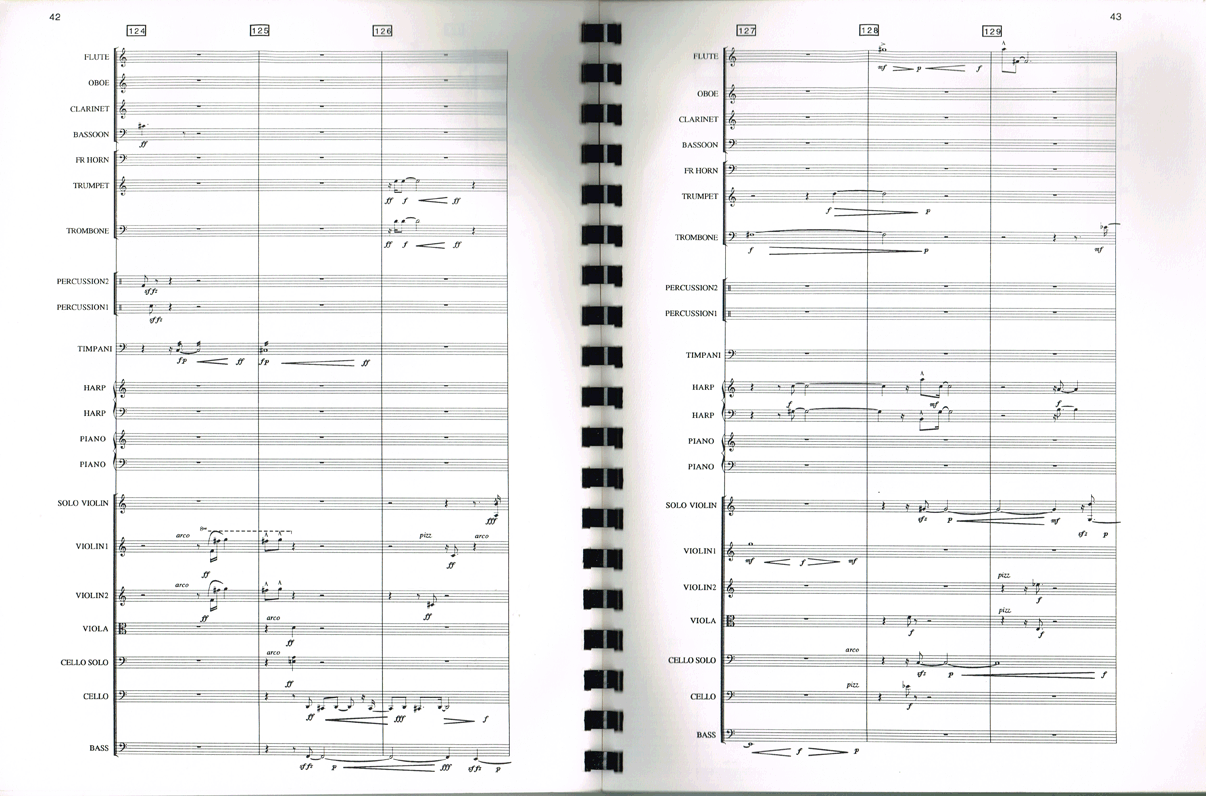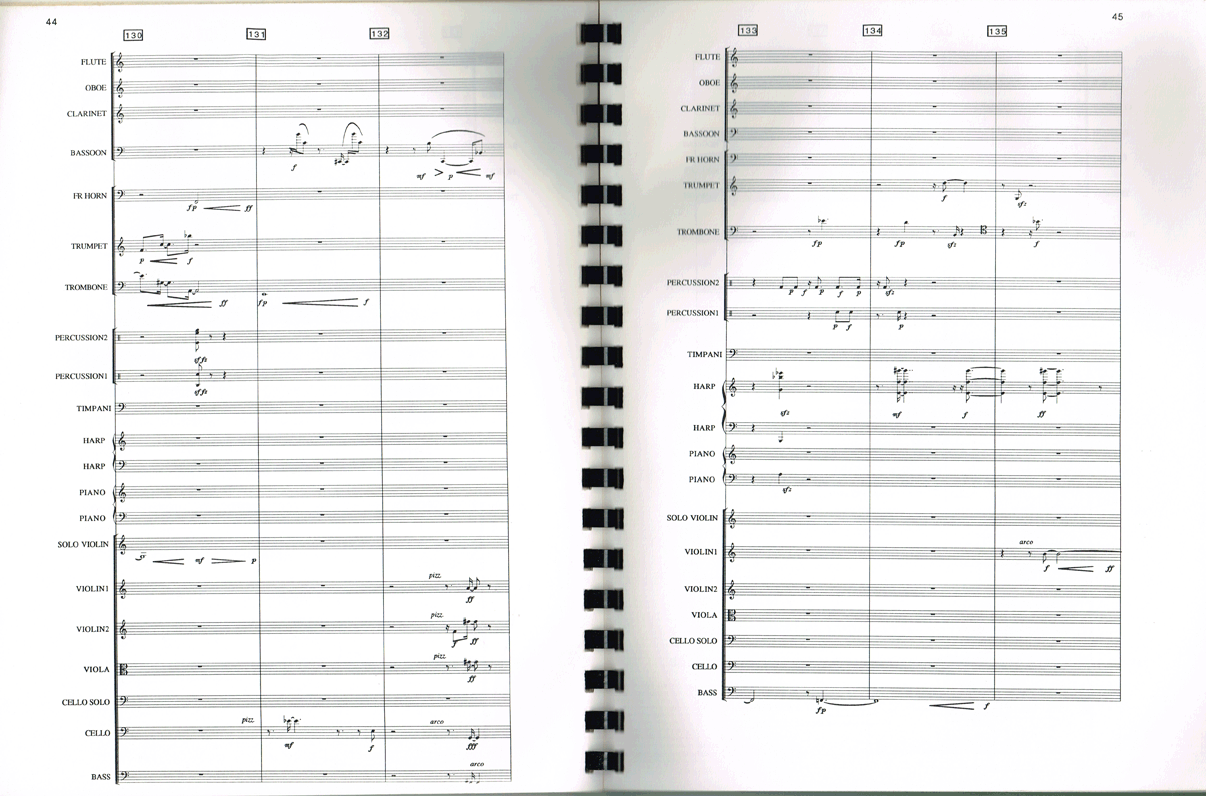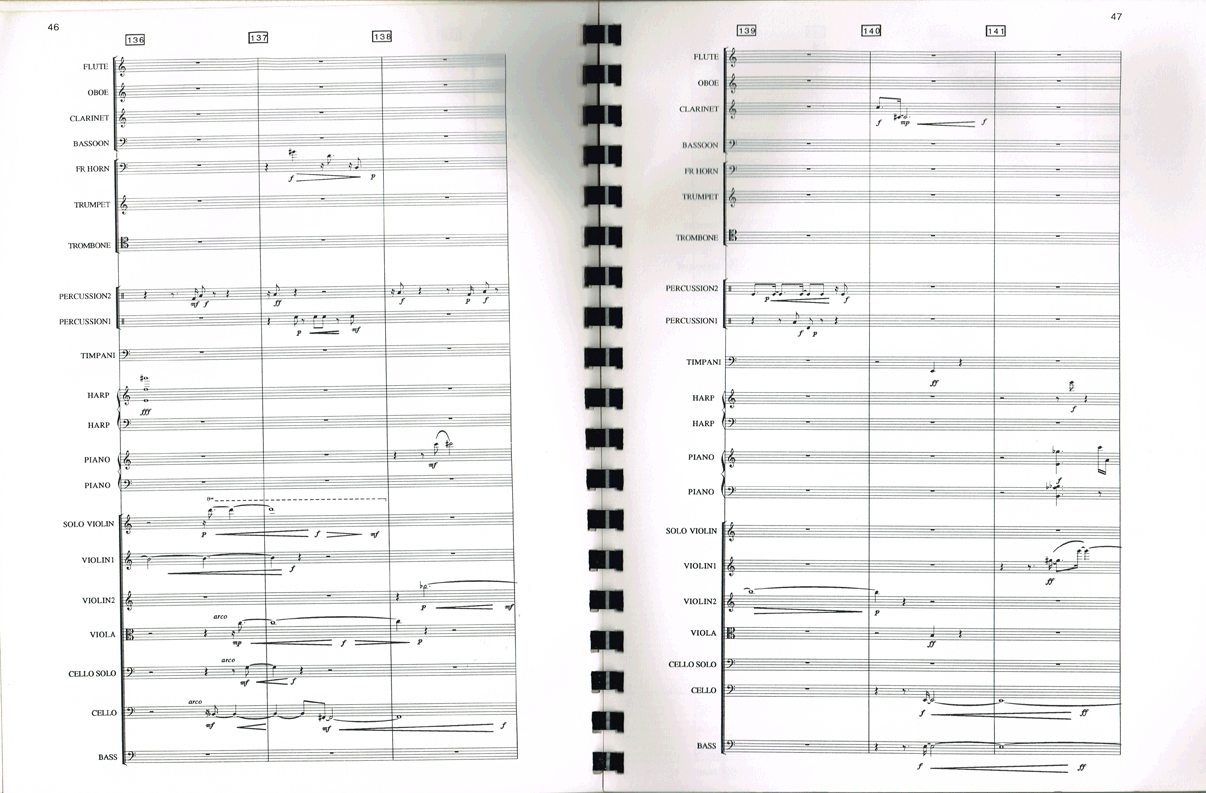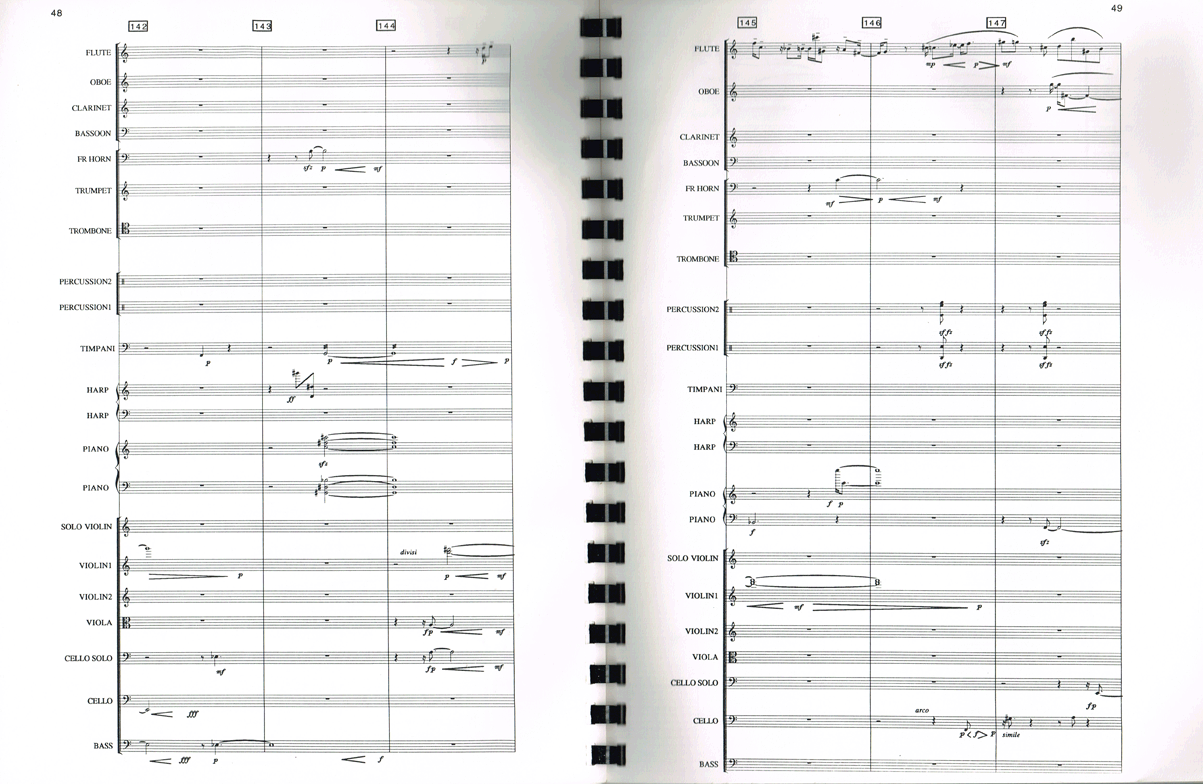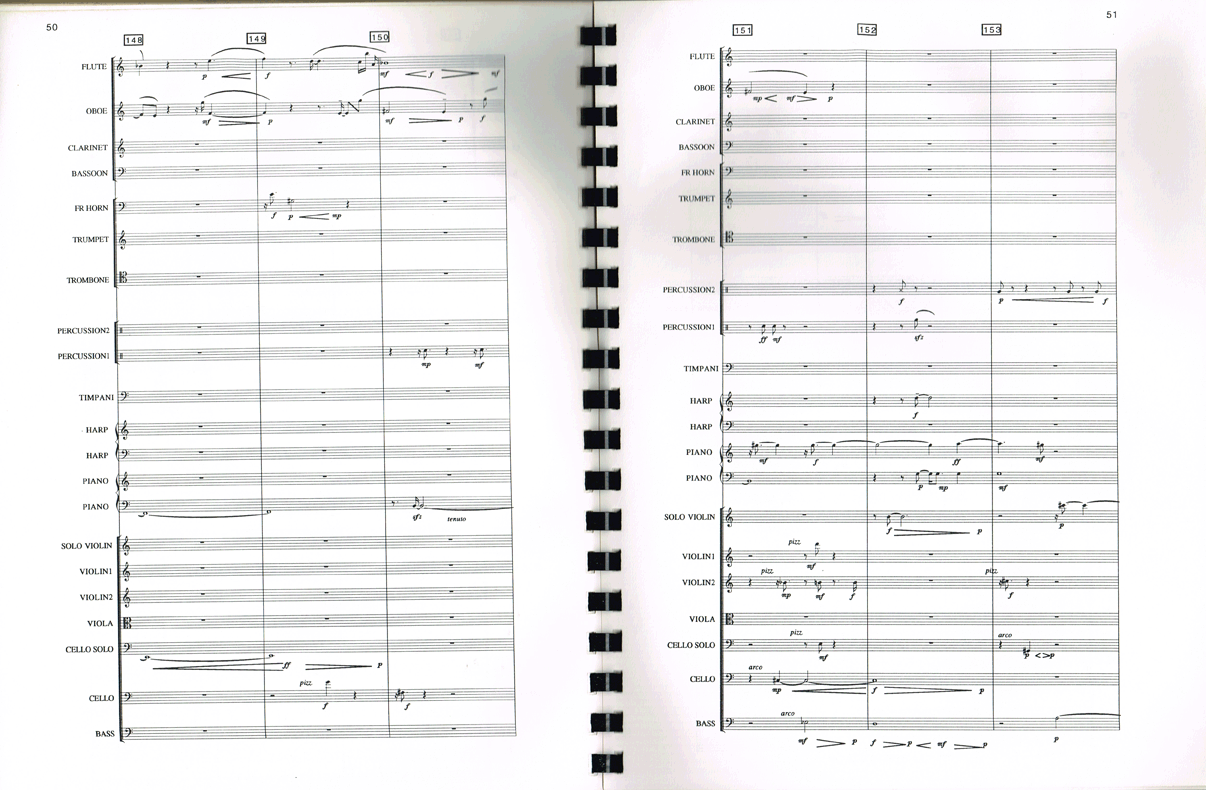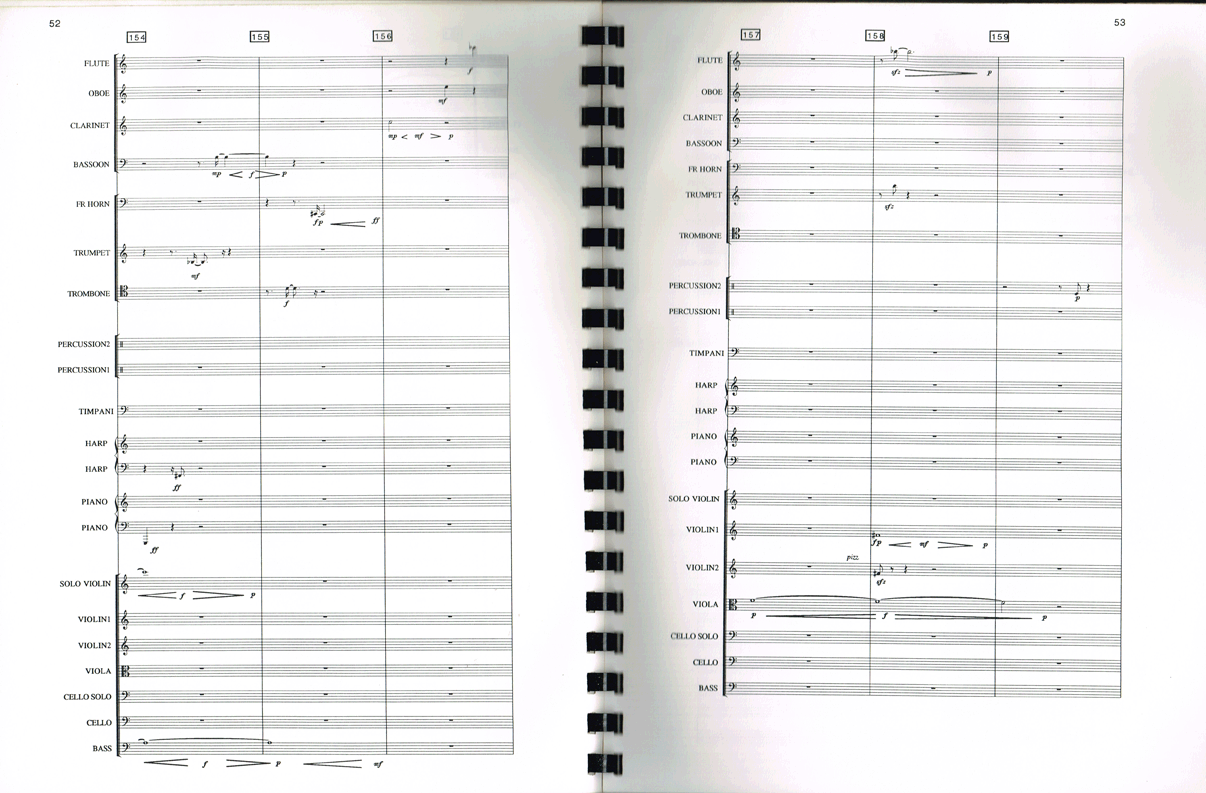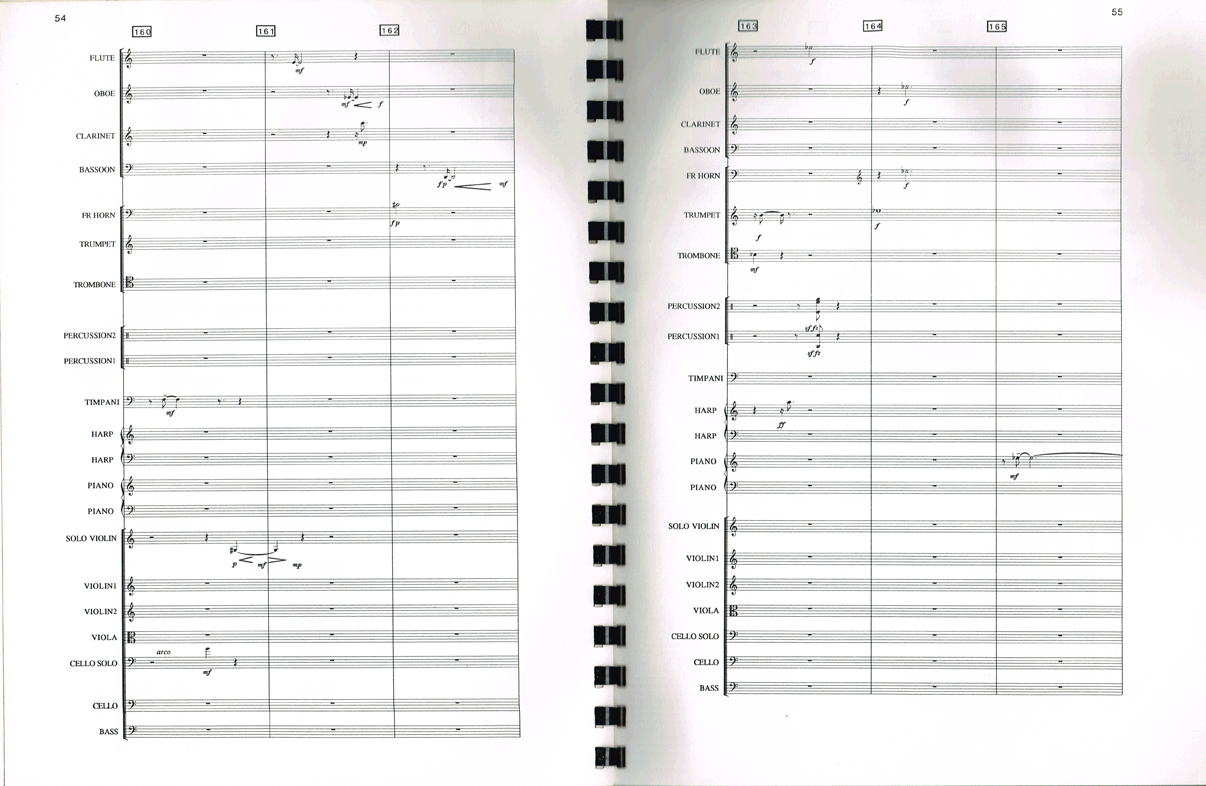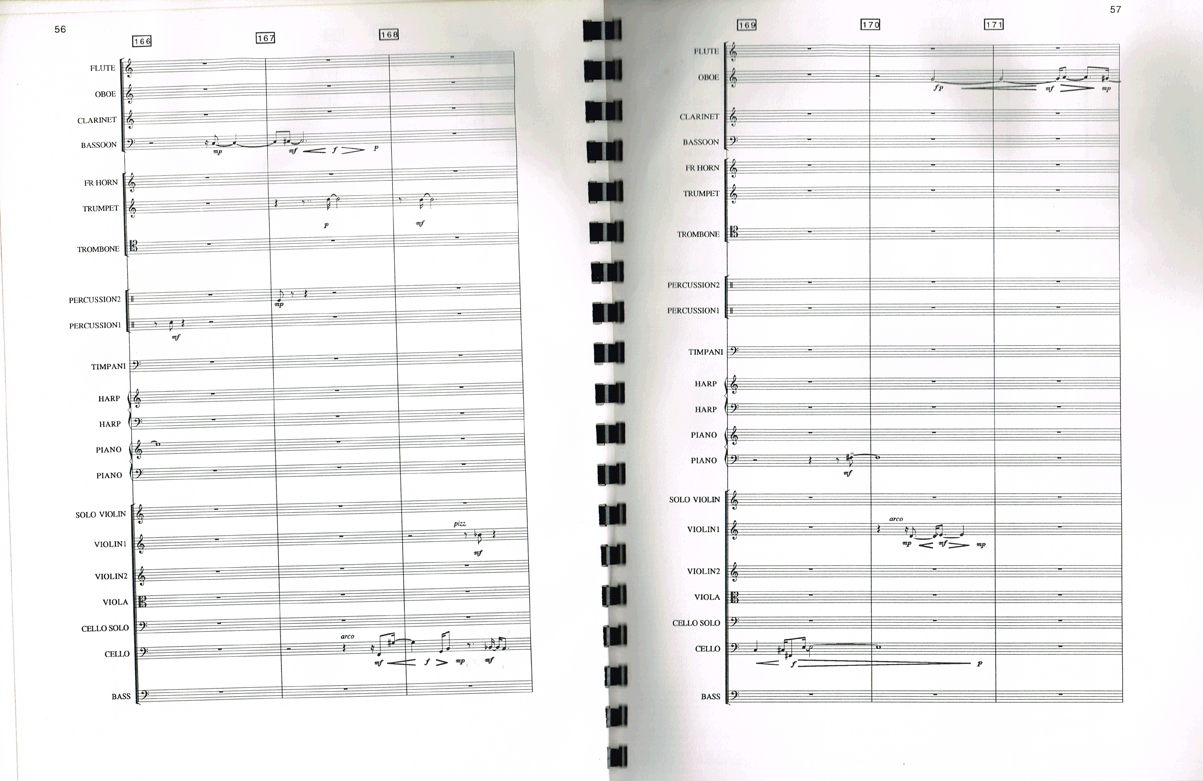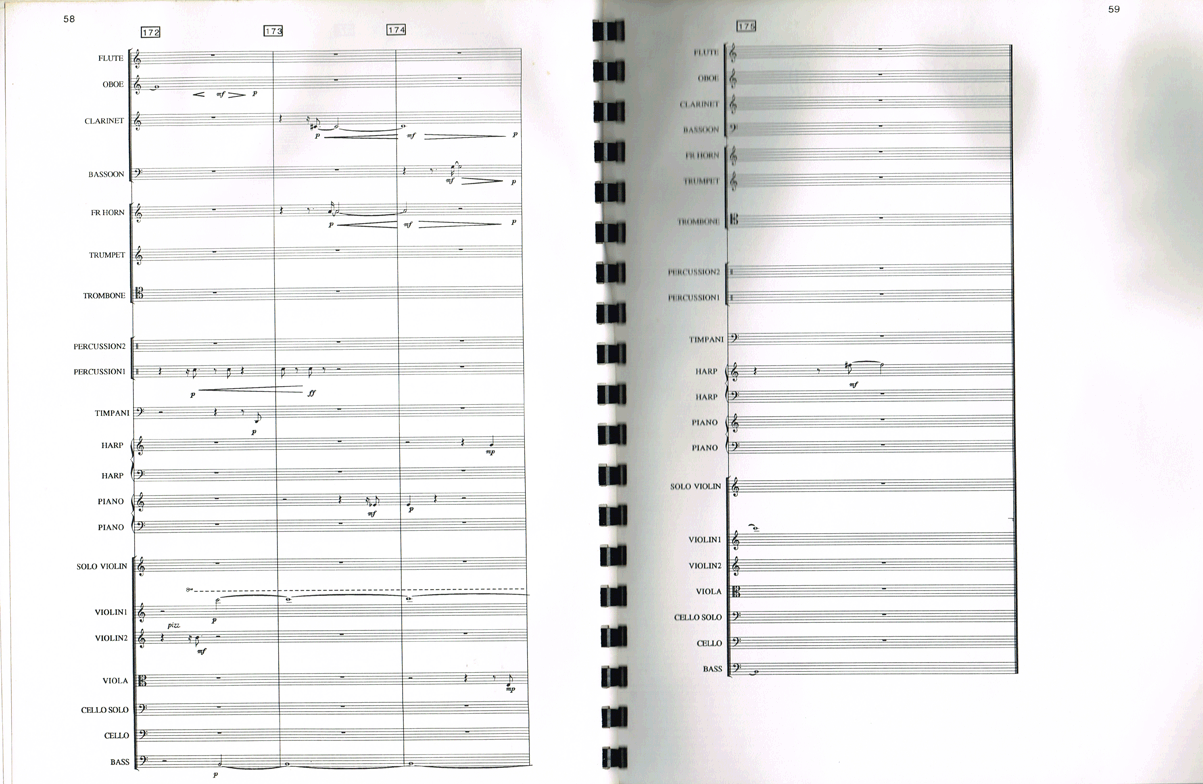 idioideo at verizon dot net
to the tENTATIVELY, a cONVENIENCE Anti-Neoism page
to the tENTATIVELY, a cONVENIENCE Audiography page
to the tENTATIVELY, a cONVENIENCE Bibliography page
to my "Blaster" Al Ackerman index
to the tENTATIVELY, a cONVENIENCE Books page
to the tENTATIVELY, a cONVENIENCE BYOC page
to the tENTATIVELY, a cONVENIENCE Censored or Rejected page
to the tENTATIVELY, a cONVENIENCE Collaborations page
to the tENTATIVELY, a cONVENIENCE (d) compositions page
to Amir-ul Kafirs' Facebook page
to the "FLICKER" home-page for the alternative cinematic experience
to tENTATIVELY, a cONVENIENCE's GoodReads profile
to the tENTATIVELY, a cONVENIENCE Haircuts page
to the tENTATIVELY, a cONVENIENCE Home Tapers page
to the tENTATIVELY, a cONVENIENCE index page
to the tENTATIVELY, a cONVENIENCE Instagram Poetry page
to a listing of tENTATIVELY, a cONVENIENCE's manifestations on the Internet Archive
to the tENTATIVELY, a cONVENIENCE as Interviewee index
to the tENTATIVELY, a cONVENIENCE as Interviewer index
to tENTATIVELY, a cONVENIENCE'S Linked-In profile
to tENTATIVELY, a cONVENIENCE's Mail Art page
for A Mere Outline for One Aspect of a Book on Mystery Catalysts, Guerrilla Playfare, booed usic, Mad Scientist Didactions, Acts of As-Beenism, So-Called Whatevers, Psychopathfinding, Uncerts, Air Dressing, Practicing Promotextuality, Imp Activism, etc..
to the mm index
to see an underdeveloped site re the N.A.A.M.C.P. (National Association for the Advancement of Multi-Colored Peoples)
to tENTATIVELY, a cONVENIENCE's Neoism page
to the DEFINITIVE Neoism/Anti-Neoism website
to the Philosopher's Union website
to the tENTATIVELY, a cONVENIENCE movie-making "Press: Criticism, Interviews, Reviews" home-page
to tENTATIVELY, a cONVENIENCE's Score Movies
to SMILEs
to find out more about why the S.P.C.S.M.E.F. (Society for the Prevention of Cruelty to Sea Monkeys by Experimental Filmmakers) is so important
to the "tENTATIVELY, a cONVENIENCE - Sprocket Scientist" home-page
to the tENTATIVELY, a cONVENIENCE Top 100s page
to tENTATIVELY, a cONVENIENCE's Top 100 Composers index
to Psychic Weed's Twitter page
to tENTATIVELY, a cONVENIENCE's Vimeo index
to Vine movies relevant to tENTATIVELY, a cONVENIENCE made by Ryan Broughman
to tENTATIVELY, a cONVENIENCE's presence in the Visual Music Village
for info on tENTATIVELY, a cONVENIENCE's tape/CD publishing label: WIdémoUTH
to a very small selection of tENTATIVELY, a cONVENIENCE's Writing